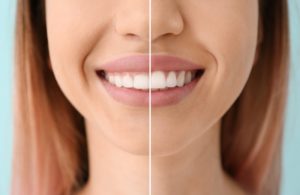 When it comes to improving your smile, you may think that changing your teeth is your only option. However, your gums play a big part in how your grin appears. If you think your pearly whites are too small or your gums show too much, gum recontouring is a wonderful treatment to get the dental transformation you are looking for. But is it safe? Your dentist in Jacksonville is here to tell you more about it and whether there are any risks.
What Is Gum Recontouring?
In simple terms, gum recontouring is a procedure that changes the shape of your gums. The main goal of the treatment is to even out an uneven gum line or remove excess gum tissue. A dentist will use a scalpel and sutures or a laser to remove the soft tissues of your mouth that are giving you a "gummy" smile. Additionally, it can also restore any receding gum tissue that is exposing too much of your teeth. Since gum recontouring is used primarily for fixing the aesthetic of your smile and is not medically necessary, it's considered a cosmetic dental service.
The Safe Gum Recontouring Process
When you visit your dentist for a consultation, they will thoroughly examine your smile. They will check to see the state of your oral health, as well as review your dental history. You can share with them your concerns and goals.
Many dentists perform gum contouring in two ways. And both are incredibly safe! As stated above, they can use scalpels and sutures or soft tissue laser dentistry. While both methods are effective, the soft tissue laser has proven to be more comfortable and precise. This method is specifically beneficial for people who have suffered from gum disease or other gum issues. It cauterizes the tissue during the procedure, which minimizes discomfort and bleeding. Oftentimes, patients even forgo sedation or anesthesia since the laser is so fast and painless.
After your new smile has been crafted, you may feel some mild sensitivity and soreness in your mouth. However, it's won't disrupt your everyday routine and after a few days, you should be able to return to your usual routine with ease!
Are You a Good Candidate for Gum Recontouring?
Your dentist will have to ensure this procedure is right for your smile. In general, most candidates have one or more of the following issues:
Gums that are protruding.
Teeth that appear either short or stubby.
A cracked tooth that needs a dental crown, but there is too much gum tissue near the tooth to treat it.
An uneven gum line.
Upgrading your smile doesn't always have to involve a change to your teeth. By visiting your dentist, you can see if gum recontouring is the right choice for you in order to give you the dental transformation you dream of!
About the Practice
Jacksonville Dental Specialists are eager to help you achieve your oral health goals through the expertise of its two dentists. With a board-certified prosthodontist and periodontist, they can rebuild your smile through various dental services, including gum recontouring. They can guide you to the best way to improve the appearance of your teeth by offering two ways to perform the treatment. To schedule a consultation, contact them through their website or call (904) 683-4781.