A healthy-looking smile is easy to spot—the perfect balance of white teeth and pink gums. But what if your smile doesn't strike this balance? Perhaps more of your teeth's surfaces show than you'd like, or perhaps you suffer from periodontal (gum) disease, which afflicts nearly half of American adults over the age of 30. At Jacksonville Dental Specialists, we can help you overcome what nature and bad habits have done to your smile. Read on to learn how a gum graft may correct your gum recession. Interested in meeting with us to discuss gum grafts? Contact our Jacksonville office, and we'll schedule a consultation.
What Causes Gum Recession?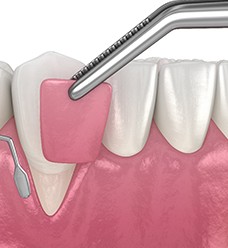 Periodontal disease tops the list of reasons why gums recede or pull away from teeth. While early on, this infection makes gums appear red and swollen, during more advanced stages, harmful bacteria cause the supportive tissues to deteriorate. As a result, bone loss and gum recession occurs, exposing teeth to sensitivity and even the risk of total loss.
In addition to gum disease, gum recession can occur as a result of the following:
Excessively aggressive brushing and flossing
Misaligned bite
Teeth grinding or clenching (called bruxism)
Tongue or lip piercings irritating the gums
Unfortunately, once gum tissue has significantly receded, it doesn't grow back. However, a gum graft can restore your smile and help you guard your teeth against sensitivity.
How Does Gum Grafting Work?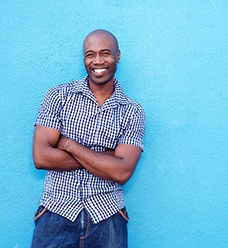 As a skilled periodontist, Dr. Aguila specializes identifying and treating gum disease and recession. After examining your mouth and controlling the infection (if present), he can perform a gum graft. Basically, we'll take a patch of healthy soft tissue, either from the roof of your mouth or other nearby area, and use it to cover the exposed tooth roots. Over time, the tissue heals and resumes a natural appearance.