At Jacksonville Dental Specialists, we believe everyone should have access to the high-quality care their smiles depend, so they can last for a lifetime. Besides the skills, qualifications, and experience of our dental team, we also embrace the latest dental technology in Jacksonville. We complement our services using state-of-the-art equipment to create more accurate and effective treatments while ensuring your comfort and safety. When visiting our modern office, there are several innovations that will help you achieve your oral health goals.
Heart Rate Monitor Earbuds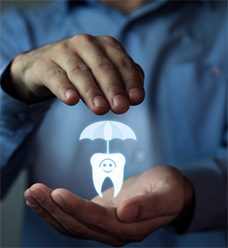 Traditional heart rate monitors require you to wear a device that goes across your wrist or chest. Although they are effective, there is some room for error. As an alternative, we use heartrate monitor earbuds. They use photoplethysmogram (PPG) technology. A small light is shined into your ear to measure your blood flow by how the light reflects off your blood vessels. The technology is similar to what is used with an over-the-fingertip clamp, but the earbuds capture information from a more effective pressure point to reduce inaccurate readings.
CT Cone Beam Scanner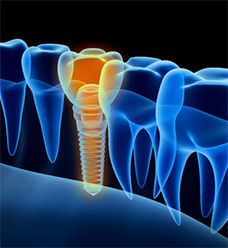 The CT Cone Beam Scanner is a revolutionary piece of technology that allows your dentist in Jacksonville to view all your oral structures in one single image. It is different from digital x-rays because it allows us to see more information about your oral structures, like the density of your jawbone and your nerve pathways.
The images are quickly captured using a quick and painless scan to create 3D visuals of your teeth, soft tissues, nerve pathways, and bone. This technology is very beneficial to determine if you are a candidate for dental implants while also allowing us to pinpoint the precise location for the implant posts.
It can also help with the surgical planning to extract impacted teeth, diagnosing disorders of the temporomandibular joint, detecting jaw tumors, and several other issues that influence your dental health.
Learn More About Cone Beam Scanner
Soft Tissue Laser for Gum Disease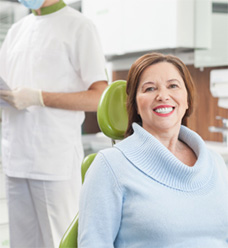 Although it is preventable, gum disease affects roughly 50% of adults in America. Treating the infection often requires a procedure called scaling and root planing. While it is effective, it can be quite painful. Now, you can enjoy a simpler solution to restore your gum health with a soft tissue laser.
The soft tissue laser targets diseased tissue while leaving healthy areas untouched. It provides greater precision that is not possible using the traditional method. It also sterilizes at it cuts to kill bacteria while also promoting a quicker recovery process by minimizing the risk of infection. The laser cauterizes as it cuts to prevent any bleeding while you recover.
The use of the laser stimulates your body's natural ability to heal to allow your gum tissue to reattach to your teeth. This helps to reduce the gingival pockets to seal out bacteria to prevent the infection from reoccurring.
Learn More About Soft Tissue Laser Therapy
Enjoy the Latest Dental Technology
At Jacksonville Dental Specialists, you can enjoy the state-of-the-art services you deserve with the latest innovations in dentistry. Contact our office today to schedule your consultation.