Whether it is you or your family member that is dealing with a dental emergency, you want immediate help to alleviate any pain and eliminate the problem. From an oral infection that is causing a painful toothache to a hard-hitting tackle that results in a knocked-out tooth, your emergency dentist at Jacksonville Dental Specialists knows how to handle the problem quickly and carefully. From the moment you call to alert our team to the time you walk through our doors, we will go above and beyond to provide the kind of personalized care you deserve. For immediate care when you need it most, don't hesitate to give us a call!
What to Do in a Dental Emergency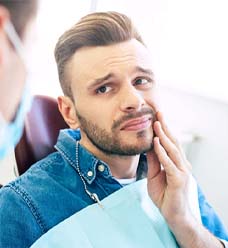 Step 1: Give us a call as soon as you can! We do everything we can to see emergency patients for same-day appointments so you don't have to wait in pain.
Step 2: Follow our first-aid instructions. Over the phone, one of our team members will walk you through what to do to manage your emergency until you can reach us.
Step 3: Get your emergency dental exam. Your Jacksonville emergency dentist Dr. Nawrocki or Dr. Aguila will examine your situation and relieve any pain you may be feeling.
Step 4: Make a custom treatment plan. We'll review which treatments we recommend moving forward with, including their estimated price, and together, we'll make a custom treatment plan for you.
Step 5: Get the fast, compassionate dental care you need. We offer a wide variety of treatments right here in our office, so whether you need a filling, root canal, tooth extraction, tooth replacement, or something else entirely, we can get to work right away to repair your smile.
The Most Common Dental Emergencies
There are many different types of dental emergencies. Some require immediate attention, while others can wait until the next available appointment to be treated. A good rule to go by is that if you're experiencing damage to your tooth, a tooth is knocked out, you are experiencing a lot of pain, or there are any other concerning dental symptoms, you should give us a call right away. However, if you have a broken/dislocated jaw, uncontrollable bleeding, or swelling that's hindering your swallowing/breathing, go to your local ER immediately. Otherwise, our team will help you decide what to do until you get to our office. Below, you'll learn more about how urgent these most common emergencies need to be treated, how to handle them at home, and how we're likely to treat them when you arrive for your appointment.
Understanding the Cost of Emergency Dentistry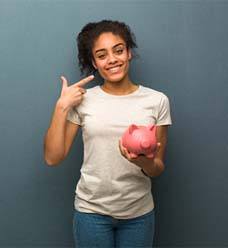 If you are worried about the cost of emergency dentistry in Jacksonville, don't let the concern be enough to keep you from seeking help. Waiting until the problem worsens in the hopes you'll have enough money will only put your oral and overall health at risk, causing you to spend more time and money in the long run.
Most dental insurance companies base their level of coverage on the type of restorative care you will need. Should the out-of-pocket expenses still be too high even after insurance is filed, our team can work with you to identify alternative ways to pay for your treatment.
Every Dental Emergency is Different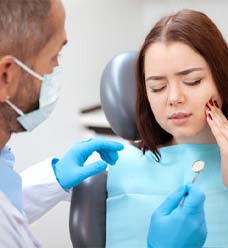 Emergency dentistry comes in all forms. It's impossible to determine how much your treatment will cost unless you schedule an appointment. Only after we've looked at the problem and decided which method of care will be most beneficial to your smile will we be able to provide a clear estimate as to how much you can expect to spend.
Knocked-out teeth are treated much differently than a chipped tooth or soft tissue injury. While you may only need antibiotics for one type of emergency, you may require tooth extraction and dental implant for another.
Does Dental Insurance Cover Dental Emergencies?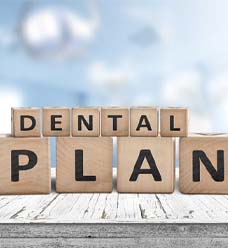 The actual expense associated with the exam is actually not too expensive. The real cost comes with the type of restorative care you need. The good news is that most dental insurance companies will agree to pay anywhere from 50-80% of the total cost. But you must first meet your deductible, and you can expect your insurer to review how much of your annual maximum remains before determining how much they'll pay.
If you're unsure, our team at Jacksonville Dental Specialists will help you through the process, so you can feel more confident and comfortable moving forward with treatment.
Other Options for Making Dental Emergencies Affordable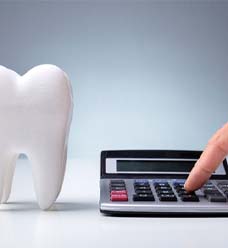 We understand emergency dentistry can be costly, especially if you require a major restorative service and replacement tooth. If you are uninsured, or if you need help to pay for a more complex method of care, you can always enroll in a low or no interest financing plan through CareCredit or Lending Club. This is invaluable when you are experiencing a sudden, unexpected injury.
With CareCredit or Lending Club, you can apply for a plan that works best for your budget and timeline. Not only will you be able to get the care you need from a skilled emergency dentist in Jacksonville, but you'll also avoid paying everything up front, which can be the number one reason many people avoid seeking help for dental emergencies.
Taking Care of Your Smile Can Save You Money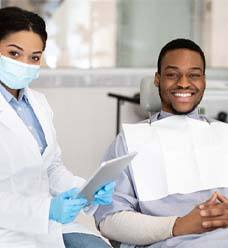 An accidental trip on the way to your car or a sudden fall while out for a run may be unavoidable, but you can prevent many of the most common dental emergencies simply by taking better care of your smile. Regular brushing, flossing, and rinsing can mitigate the potential for serious toothaches that lead to infections.
Also, waiting to see if the pain goes away on its own is never a good idea. The longer you wait, the greater the risk for serious problems that require more extensive dental care. It's better to seek care right away as opposed to waiting until it's too late.
Keys to Preventing Dental Emergencies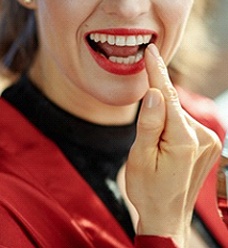 Although dental injuries are not always preventable, it's important that you take appropriate steps to safeguard your smile as much as possible. How to prevent dental emergencies in Jacksonville requires making necessary changes to your daily oral hygiene, choosing healthier food options, giving up bad habits, continuing to see your dentist regularly, and using your teeth for the appropriate purposes. To learn more about each of these unique tips, review the information below and contact us if you have any additional questions.
Keep Your Regular Dental Appointments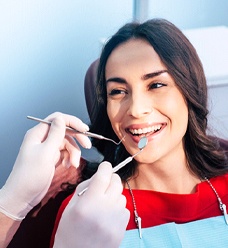 Every six months, you should be seeing your dentist for regular dental checkups and cleanings. It is during these visits that we can check for any oral health problems that might result in a serious dental emergency (i.e., tooth decay, cavities, damage, gum disease, loose restorations). Allowing us to monitor your oral health and pinpoint problem areas early on will reduce your risk for serious injury later on.
Keep Brushing and Flossing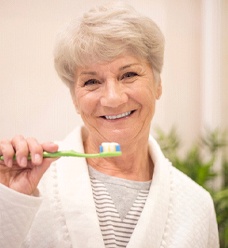 Regular brushing and flossing, as well as rinsing, are key if you want to keep from seeing your emergency dentist in Jacksonville. Not only can these steps eliminate bacteria and plaque that cause tooth decay and gum disease, but your oral hygiene routine also helps to reduce halitosis (bad breath) and keep your teeth and gums looking and feeling their best. Instead of worrying about infections that require immediate care, you can instead, enjoy a healthier smile that is free of decay and disease.
Be Mindful of What You Eat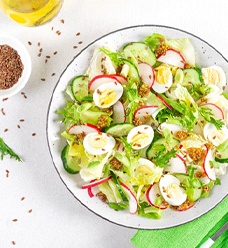 Physicians are not the only ones stressing the importance of a healthy diet. Dentists also understand how the foods you eat can positively or negatively affect your oral health. This is why it is best to swap out sweets and starches for smile-friendly alternatives, such as lean proteins (i.e., chicken, turkey), low-fat dairy (i.e., yogurt), leafy greens, and plenty of fruits and vegetables. Apart from the benefits you'll see in your waistline, you'll also appreciate that these foods can better protect your teeth, strengthen your tooth enamel, and improve gum health.
Wear a Mouthguard to Protect Your Teeth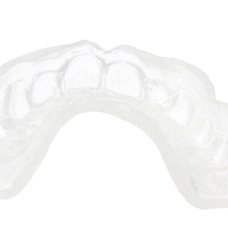 If you want to avoid the emergency dental office in Jacksonville, make sure to invest in a customized mouthguard. Whether you enjoy playing sports or suffer from bruxism, these beneficial devices can protect your teeth and soft oral tissues from serious harm. A fall on the track or tackle on the field can leave you with a chipped or knocked-out tooth. Grinding your teeth at night can break down your tooth enamel and cause soreness to your jaw joints. This is why these soft cushioned appliances are beneficial and invaluable when it comes to preventing dental injuries.
Use Tools to Open Packages, Not Your Teeth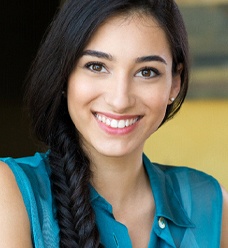 Your regular teeth are necessary for eating, speaking, smiling, and other valuable functions. Designed to chew food, they should be taken care of regularly. However, if you opt to use them as tools to rip open packages or pry open the tab on a ketchup bottle, you'll put yourself at risk for a dental emergency and the potential for advanced dental procedures. Leave it to the actual tools to complete these tasks and let your teeth remain damage-free.
Dental Emergency FAQs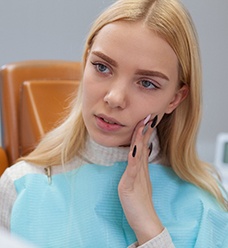 A dental emergency can often feel unsettling, especially if you've never experienced one beforehand. Since they can happen when you least expect them, it's a good idea to be as well-informed as possible before having one. In this way, you can be more prepared to handle these situations with ease. To help you, our team at Jacksonville Dental Specialists has gathered and answered some of the most frequently asked questions we get from our patients about dental emergencies. Feel free to call us to speak with your emergency dentist in Jacksonville if you'd like to learn more today!
What Does Throbbing Tooth Pain Mean?
Are you experiencing a throbbing toothache? This can be an indication of an infection or inflammation developing within your teeth. If you have a cavity, then you might be susceptible to exposing it to air and bacteria that can reach the sensitive pulp inside. When this happens, it can cause irritation and further infection of the nerves. Throbbing tooth pain can also be due to decay, chronic teeth grinding (bruxism), and clenching. Be sure to visit our team if you are experiencing these conditions, so we can examine your oral health and provide the necessary treatment.
Will My Toothache Go Away on Its Own?
You should schedule a visit with your emergency dentist in Jacksonville if you have any type of tooth discomfort, as this does not typically go away on its own. They'll assess the affected tooth (or teeth) to detect the root cause of the problem before determining the best procedure to address it. In many cases, a toothache can indicate an infection that will need to be treated right away to prevent it from spreading to the rest of your mouth. If a throbbing pain ever suddenly disappears on its own, this can mean that the nerves in your teeth are already damaged. It's best to visit us before this can happen.
What Does Chronic Bad Breath Mean?
It's common for most people to experience bad breath at some point. You might either notice it when you wake up in the morning or after eating foods that are known to cause bad odors in the mouth. There are some people, however, who may experience chronic bad breath or halitosis. This condition can't be handled with simple mints, and even keeping proper oral hygiene isn't enough to treat it. Whether it's due to smoking/chewing tobacco or underlying oral issues—such as gum disease, infections, and cavities—be sure to contact our team if the problem doesn't improve within several days.
Do I Need to Visit for Minor Chips to Teeth?
Chipped, cracked, or broken teeth will not heal on their own. Without the necessary treatment, you may increase the risk of further damage later on. The best way to avoid more complications is to schedule an appointment with your emergency dentist in Jacksonville, especially if your affected teeth are sharp or jagged which can harm your gums and other tissue. During your visit, we'll examine your condition and decide on the appropriate treatment option for you.