Whether it is you or your child that is dealing with a dental emergency, you want immediate help to alleviate any pain and eliminate the problem. From an oral infection that is causing a painful toothache to a hard-hitting tackle that results in a knocked-out tooth, your emergency dentist at Jacksonville Dental Specialists knows how to handle the problem quickly and carefully. From the moment you call to alert our team to the time you walk through our doors, we will go above and beyond to provide the kind of personalized care you deserve. To learn more about how you can handle a common dental injury at home or what to do to prevent them in the first place, contact our office for more information.
How to Handle Common Dental Emergencies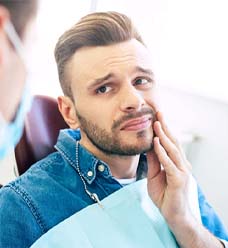 Only in rare instances will you find yourself dealing with a dental injury that doesn't fall into one of the categories listed below. A broken or fractured jaw, increased swelling around the neck and face, or excessive bleeding should have you heading to your local emergency room for immediate medical attention, but if you're experiencing any these common dental emergencies at home, here are a few things you can do to minimize the pain until you reach our office.
Toothaches
A toothache can occur for many reasons (i.e. sinus congestion, poor oral hygiene, lodged piece of food). If you know there is nothing stuck between your teeth, and you are not experiencing issues that correlate with sinus problems, it is likely you have an infection of some sort. It will be necessary for you to contact us and schedule an appointment so that we can examine the tooth and what is happening under the gums. If an infection is present, proper treatment will be administered. Depending on the severity, it may be necessary to undergo root canal therapy or tooth extraction.
Chipped/Broken Tooth
If you accidentally chip or break a tooth, you will need to gather the pieces and bring them with you to your appointment. It may be possible for us to bond them back into place. While at home, you can take an over-the-counter pain reliever to minimize any discomfort as well as use dental wax to cover any rough edges. This will help to prevent irritation to your soft oral tissues (i.e. cheeks, lips, tongue, gums).
Knocked-Out Tooth
A knocked-out tooth requires immediate attention. When faced with this problem, make sure you retrieve the tooth and place it in a container of milk or between your cheek and gums to help keep it moist. If treated within an hour of the incident, it may be possible for us to treat the problem and save the tooth; however, if we do not see you within the allotted time period, we will need to discuss the best way to replace your missing tooth.
Lost Filling/Crown
Should a filling or dental crown fall out, do not panic. This can easily happen, especially if you are eating something hard or crunchy. While you wait to get in for an appointment, go to your local drug store and purchase a small bottle of dental cement. This will allow you to put your restoration back into place, but you should remember to avoid chewing on that side of your mouth until you can get in and have it permanently bonded back into its original spot.
How to Prevent Dental Emergencies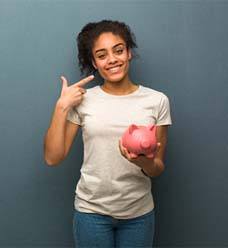 Although you cannot always prevent every dental emergency, there are ways in which you can minimize the potential risk of one occurring, such as:
Regularly brushing your teeth twice daily for two minutes, flossing once a day before bed, and rinsing with an antimicrobial mouthwash
Keeping regular dental appointments (every six months) with our team to ensure your teeth and gums are in optimal shape
Avoiding hard, crunchy foods or chewy foods that can chip or break a tooth or cause a restoration to fall off
Wearing a mouthguard while playing sports or while you sleep if you are prone to teeth grinding/clenching
Never using your teeth to open packages. Your teeth are meant for tearing into food and nothing else
The Cost of Treating Dental Emergencies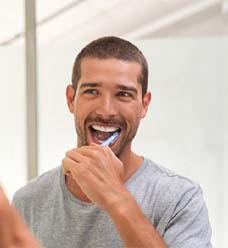 If you are worried about the cost of treating your dental emergency, don't let the concern be enough to keep you from seeking help. Most dental insurance companies base their level of coverage on the type of restorative care you will need. Should the out of pocket expenses still be too high even after insurance is filed, our team can work with you to identify alternative ways to pay for your treatment.