Advanced & Specialty Dental Services in Jacksonville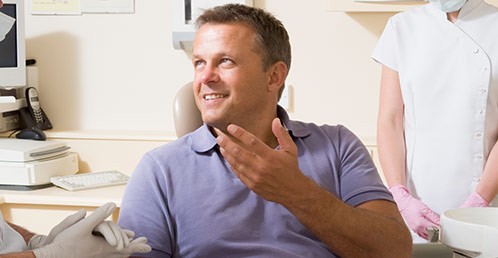 Are you looking for a specialty dental practice serving Jacksonville, Orange Park, and surrounding communities? Are you in need of complex dental care, but you want a skilled team to perform your treatments? Are you looking to restore oral health after years of struggling with gum disease? You can find all of these things and more at Jacksonville Dental Specialists. Matthew Nawrocki, DMD, MS and Richard Aguila, DDS, MHS combine their years of education and experience to offer patients advanced dental treatments in a comfortable, state-of-the-art office. Dr. Nawrocki is a prosthodontist and Dr. Aguila is a periodontist, and they make an excellent team when it comes to completing complex restorative and cosmetic dentistry cases. They utilize Dr. Nawrocki's advanced understanding of designing and creating natural looking and feeling dental restorations and tooth replacements, and they add this to Dr. Aguila's understanding of the function of supportive gum and jawbone tissues. Together, they ensure every patient receives the highest quality, cosmetically superior, and fully functional dental services available.
Want to find out more? We invite you to explore the links below to further explore our wide array of treatment options. If you'd like to know more or you're ready to schedule a consultation, contact our office. We'd be happy to answer your questions, and get your treatment plans underway. If you're experiencing a dental emergency like knocked out teeth, chipped or broken teeth, or severe toothache in Jacksonville, Ponte Vedra, and other nearby locations, call our office right away. We'll be happy to help you manage pain, control symptoms, and schedule a time for your restorative treatments.