Uniquely combining the dental specialties of prosthodontics and periodontics, Dr. Matthew Nawrocki and Dr. Richard Aguila are dentists in Jacksonville, FL wjo are dedicated to providing state-of-the-art dentistry and dental implants. State-of-the-art treatment administered by highly skilled dentists at the top of their field is what we do, and truly personalized service is what sets us apart.
We take time getting to know patients, and our goal is to always provide the best treatment plan available for you and your smile. Our unmatched attention to every detail guarantees patients receive the absolute best clinical care possible, and we pride ourselves on ensuring your comfort every step of the way.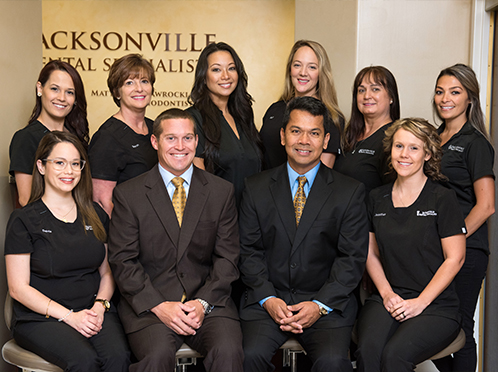 100% Dental Specialist Care
An Integrated Approach
Our practice combines the art and science of prosthodontics and periodontics for a completely integrated approach to advanced dental care. As a board certified prosthodontist, Dr. Matthew Nawrocki specializes in complex restorative cases and the cosmetic restoration of missing or damaged teeth. Combined with the skill of Dr. Richard Aguila, a board certified periodontist specializing in laser dentistry and anesthesiology – our team works together to provide high-quality dentistry focused on renewed function and beautiful aesthetics.
What Patients Are Saying
"Dr. Nawrocki is truly an expert in his field and looks at you as a whole person, what your needs are and what would be best for you. He is gentle, caring and very conscientious and thorough in all his work. As wonderful as he is (and he is wonderful) his staff are just as magnificent as he. They are caring, sweet and personable. I am in the middle of major, major dental work and I feel truly blessed that I was led to Dr. Nawrocki and his staff."
Debra M. Jacksonville, FL
Read More Reviews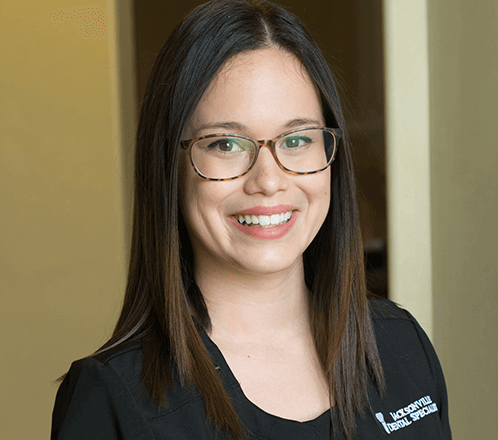 Your Smile Concierge
Every Detail Covered
When it comes to getting high-quality reconstructive dental work done, the only thing you have to worry about is finding our office. Delvia will take care of everything after that point. As our dedicated and friendly patient coordinator, Delvia orchestrates dental insurance, financial and scheduling details to ensure a seamless and positive experience from start to finish. The quality of our work and smoothness of your visits are high priorities, and Delvia's job isn't done until you're smiling.
Our Featured Dental Services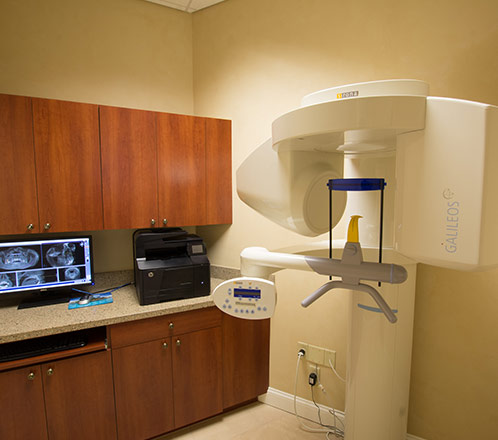 Design Your Smile
Before Treatment Begins
Our state-of-the-art dental practice is equipped with the latest tools to preform your care with the greatest accuracy and precision. From our LANAP soft-tissue laser to advanced 3D cone beam imaging, providing the best is always our number one priority. And with digital smile design technology, we even have the ability to show patients their finished smile before treatment ever begins. Our team wants to make sure every detail is covered, and part of that commitment is ensuring you are actively on board with our recommendations.