Our office performs a variety of complicated procedures by our highly trained prosthodontist and periodontist. These advanced dental services may require patients to be still and relaxed for hours. In order to ensure patients remain completely safe, comfortable, and free from stress, we utilize advanced sedation dentist solutions. Before we recommend dental sedation, our prosthodontist carefully reviews your past history, current needs, and help you choose the right sedation method. Keep reading to find out more about dental sedation, or contact Jacksonville Dental Specialists.
Is Dental Sedation Safe?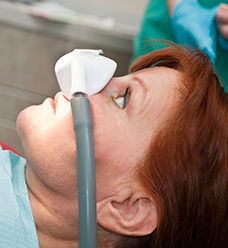 Absolutely – we offer safe, effective sedation options.
Many patients have heard horror stories about the effects and risks associated with dental sedation. Let us start by putting your mind at ease. Our dentists have completed the appropriate training and certification processes to perform sedation. Additionally, we use state-of-the-art vital monitoring systems to ensure patients are completely safe and healthy while under sedation. Before recommending dental sedation, we will review the following information that may impact patients' ability to safely undergo sedation:
Health assessment
Patient health and surgical history review
Drug history and drug allergies
Full list of past sedation experiences
Are Dentists Qualified to Perform Sedation?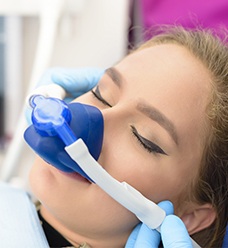 Our dentists have completed training and certification in sedation dentistry.
Our dentists have all of the necessary education and qualifications to perform oral conscious and intravenous (IV) sedation. Dr. Richard Aguila has completed all of the dental sedation training required by the American Dental Association, and maintains memberships in the American and Florida Dental Societies of Anesthesiology. Additionally, our dentists perform sedation services on a regular basis, and are familiar with warning signs and indicators of complication.
What Types of Sedation Are Available?
We offer oral and IV sedation.
Both forms of sedation we offer create a moderate level of sedation. That means patients are able to respond to questions, and they remain awake during treatments. The effects of oral and IV sedation are long lasting, so patients should plan to have a friend or family member drive them to and from their appointment. Patients should also plan to forego daily activities, especially complex functions and machinery operation, for at least 24 hours after treatment. Oral sedation is taken in pill form prior to arriving at our office, and IV sedation is administered through a needle drip during your procedure in our practice. Before beginning any treatment, we'll discuss these options, and determine which is right for you.
Plasma Rich Growth Factors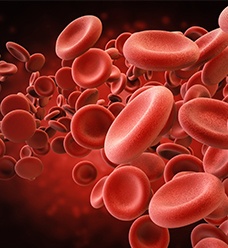 When placing dental implants, an adequate amount of healthy, strong bone structure is necessary for a successful procedure. If a bone grafting procedure is deemed necessary, Dr. Nawrocki might recommend the use of Plasma Rich Growth Factors (PRGF) in order to accelerate the process. This advanced technique uses a small amount of the patient's own blood to help regenerate vital tissues and stimulate healing in a safe and effective fashion. Even better, using the patient's own biological material eliminates the risk of rejection!
The WAND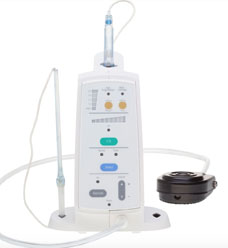 Patient comfort is a top priority for our practice during every step of treatment, which is why Dr. Nawrocki utilizes the WAND when injecting numbing anesthetic into the gum tissue. This system hides the fine needle inside a small, pen-like handpiece. When this device is held against the mouth, painkiller flows out and helps to numb the gum tissue before the tip of the needle even makes contact, creating an easy pathway for the injection that most patients won't register. Our team can also target the site of the injection more precisely, which helps keep the numbing effects to a minimum.