Your teeth are designed to last for a lifetime with the right care over the years. Unfortunately, even with the best prevention, issues can still develop. Whether due to decay, trauma, infection, or another underlying problem, you need the help of a restorative dentist in Jacksonville to rebuild your smile. At Jacksonville Dental Specialists, we have the solutions you need to rehabilitate your teeth while also keeping aesthetics in mind. We will give you the healthy, beautiful smile you deserve with complete restorative dentistry.
Dental Crowns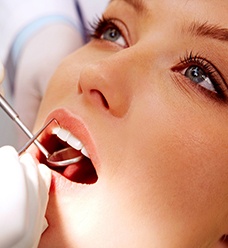 Dental crowns are custom-made caps placed over teeth to improve their health, structure, and appearance. They are quite versatile, allowing them to be used for several purposes, such as to treat a tooth with a large area of decay, a significant break, or a fracture. It is not uncommon for them to be used with other treatments as well, such as root canals, a dental bridge, or dental implants. All-ceramic material now allows them to be customized to match the appearance of your natural teeth, so they blend in seamlessly when you smile.
Learn More About Dental Crowns
Dentures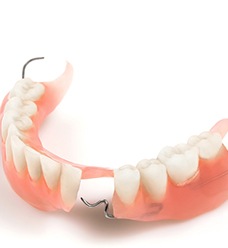 Modern dentistry makes it possible to preserve natural teeth for longer than ever; however, tooth loss remains a common problem. No matter if you are missing several teeth or an entire arch, your ability to chew and speak have declined. We can restore your confidence with partials or dentures to fill the empty spaces. Using the most advanced technology, we create an appliance that looks natural while also offering the ideal fit for comfort and function.
Dental Implants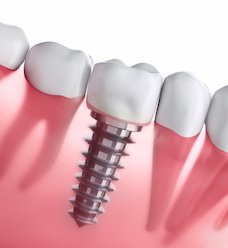 Now, you can treat missing teeth with the best thing to your own. Dental implants are the most successful option because they replace both the root and the crown. A titanium implant post is surgically placed into your jawbone to act as a new root. Your jawbone fuses to it to anchor your prosthetic in place. They can be used to replace a single tooth, multiple teeth, or an entire arch.
Learn More About Dental Implants
Tooth Extractions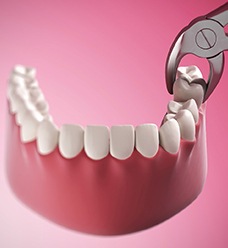 Every tooth in your mouth has an important role in promoting your oral health and functions; however, there are times when it is in your best interest to have one removed, such as due to a severe injury. In some cases, we recommend the removal of a tooth to resolve overcrowding or complications with the wisdom teeth, like impaction. We will evaluate all other viable treatments before determining if an extraction is needed.
Learn More About Extractions
Tooth-Colored Fillings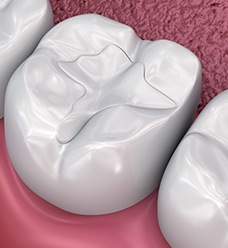 Gone are the days of dark metal fillings causing an eyesore in your smile. Now, we treat tooth decay with an option that looks natural. A composite resin material is customized to match the color of your enamel to allow it to blend in. With the right care, the tooth-colored filling will last for several years before needing to be replaced.
Learn More About Tooth-Colored Fillings
Restore Your Smile Today!
Do not let damaged, decayed, or missing teeth hurt your quality of life any longer. We have the solutions you need to save your smile. Contact our office today to schedule an appointment.