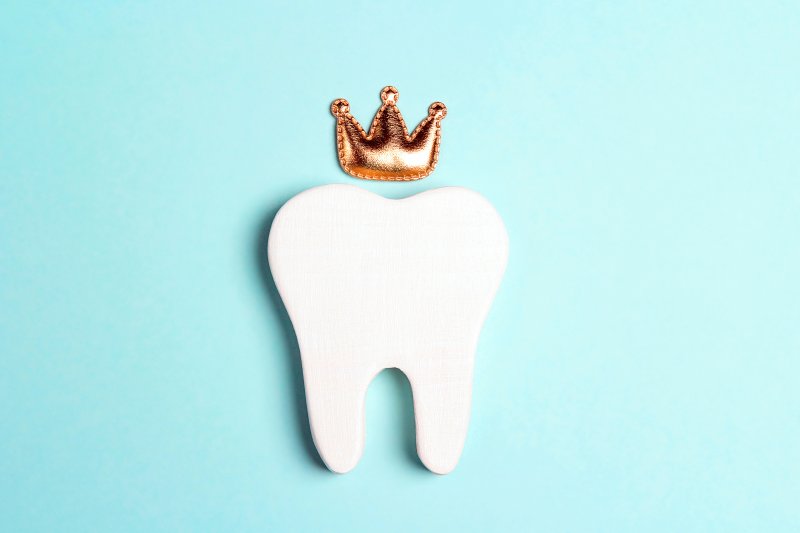 If you're struggling with a decayed or damaged tooth, then a dental crown may be the best solution for your smile. These protective caps provide a durable structure to strengthen compromised pearly whites while also improving their appearance. But exactly how long do they normally last? Keep reading to learn about the benefits of dental crowns, their typical lifespan, and ways that you can prolong them.
What Are the Benefits of Dental Crowns?
These restorations provide several advantages for your smile, including:
Alleviating discomfort – If you have a damaged or decayed tooth that's causing pain or discomfort when exposed to pressure or extreme temperatures, you can reduce this with a dental crown.
Minimally invasive treatment – The procedure for dental crowns is straightforward, pain-free, and usually completed in a couple of weeks.
Improved appearance – Other than protecting and strengthening an affected tooth, a dental crown can also enhance its appearance by concealing minor damages, discoloration, and other imperfections.
What Is the Usual Lifespan of Dental Crowns?
On average, you can expect a dental crown to last anywhere between 5 to 15 years. That said, this will heavily depend on several important factors, such as your oral hygiene, dental habits, lifestyle choices, and where your restoration is located in your mouth. For instance, crowns that are placed in the back may wear down more quickly due to excessive chewing forces. Even so, by effectively preserving your restoration and the underlying tooth, the protective cap can go as far as 15 years or more.
How to Extend the Lifetime of Your Dental Crowns
To ensure you make the most of your dental crown, here are a few ways you can make them last as long as possible:
Good oral hygiene – By brushing, flossing, and rinsing with mouthwash regularly, you can keep food particles, debris, plaque, and harmful bacteria from collecting around your crown.
Address bruxism – If you clench or grind your teeth while sleeping, you should consider getting nightguards to prevent damaging your teeth and crown.
Refrain from bad oral habits – Avoid tobacco products, chewing on your fingernails, and using your teeth as tools.
Visit your dentist routinely – By seeing your dentist every six months for checkups and cleanings, they can monitor your crown and provide a personalized treatment plan to keep them safe and healthy.
With the right precautions, you can effectively prolong the lifespan of your dental crowns. Keep these few tips in mind, and you should enjoy your restorations for many years to come!
About the Author
Dr. Matthew Nawrocki earned his dental doctorate from the University of Florida College of Dentistry. He's also a proud member of several prominent organizations like the American Dental Association and the Florida Prosthodontic Association. He provides a wide range of high-quality and comprehensive treatments, including dental crowns. If you'd like to schedule an appointment, visit his website or call 904-683-4781.