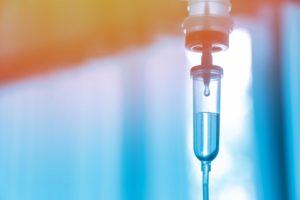 Dental sedation is used for a variety of reasons, including mild to severe dental phobias, and to help make serious procedures, like root canals or tooth extractions, more comfortable. There are also different types of sedation that your dentist may use, depending on your unique situation. Read on to learn how you may feel on different types of sedation and what you can expect afterward.
What Determines the Type of Sedation You'll Receive?
There are several different factors that your dentist will take into account before choosing the type of sedation you receive for a treatment. Some of these include:
Anxiety level
Length of the procedure
Health history
Personal preference
During your initial consultation or before the sedation is administered, your dentist discuss all of your options with you and help guide you towards the one best fitted for your unique situation. In many cases, they'll also need to collect a list of medications you're taking and a health history to make sure that the type of sedation used to make you comfortable during your treatment is compatible with the prescriptions you're already using.
What Does IV Sedation Feel Like?
IV sedation is one of the most potent forms of sedation that your dentist can offer because it's injected directly into your bloodstream for immediate relaxation. Once you've settled down into your treatment chair, the staff will start an IV and administer the medication. Typically, within just a few seconds, you'll start to feel a wave of relaxation and warmth wash over you. Throughout the treatment, the team will be monitoring your vitals, and you will remain conscious to answer any questions throughout the course of the visit. However, many patients remark that they don't remember their appointment, and it just felt like they went to sleep.
After your visit, it can take up to 12 hours for the effects to wear off, so you'll likely feel groggy and drowsy. Because of this, it's important that you have someone prepared to both pick you up and drop you off at your visit as well as watch over you once you get home and the medication subsides.
What Does Oral Conscious Sedation Feel Like?
Oral conscious sedation is a lighter form of sedation that is often recommended for patients who have mild, moderate, or severe dental anxiety because it can be taken before they arrive at the office. The medication, which is often triazolam (in the diazepam family), will be prescribed before your visit or you'll be asked to take it once you arrive at the office, depending on your preference. Within about 30 minutes, the calming effects will kick-in, and by the time you arrive for treatment, you will feel more at-ease than you normally would. Like IV sedation, oral conscious sedation effects can linger for the remainder of the day, so you'll want to carve time out of your schedule to rest off any drowsiness or headaches that you may get as a result of the medication.
Sedation dentistry has helped millions of people get into the dentist's office and take care of their smiles without the looming anxiety and fear that they may typically feel at the thought of receiving a treatment. Not only can this wear down on you, but it can also set you up for a traumatic experience if you're not conscious of your own capacity for handling these situations. Fortunately, dental sedation is an accessible, easy option to make a would-be stressful and anxiety-inducing visit relaxing and forgettable.
About the Author
Dr. Richard Aguila practiced dentistry in the Navy for six years before going on to heighten his dental skills by completing specialty training in sedation dentistry, periodontics, and dental implants. He's certified in oral conscious sedation by the American Dental Society of Anesthesiology and is a proud and active member of the Florida Dental Society of Anesthesiology. He enjoys being able to help his patients feel comfortable and at-home in the treatment chair and will do anything to make each patient experience a positive one. To learn more about sedation dentistry or to schedule an appointment, visit Jacksonville Dental Specialists' website or call 904-323-0928.