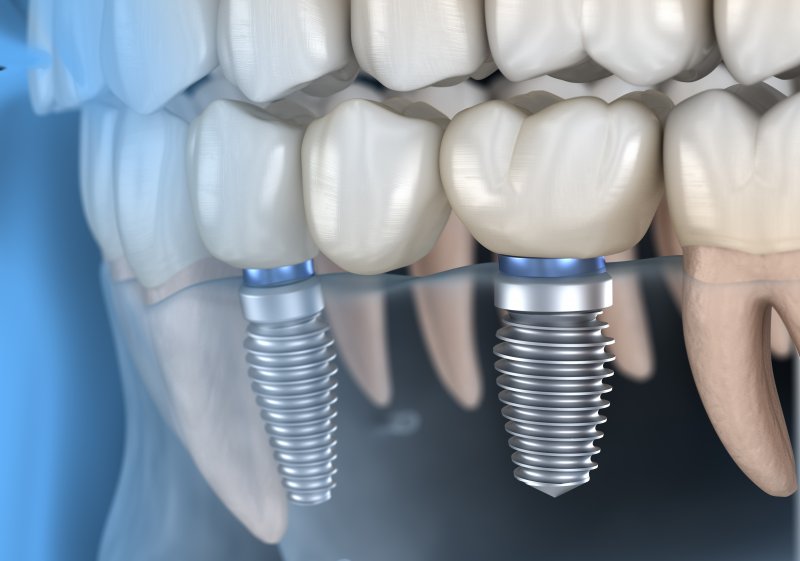 Are you prone to biting your fingers or eating ice? Do you regularly eat ice or chew on inanimate objects throughout the day? If you do, it's time to get serious about breaking up with your bad habits. Dental implants are strong and durable, but they're not indestructible. To readily avoid serious injury, here are four things you can do to keep your new teeth in optimal shape.
Smoking and Using Tobacco Products
Before you ever receive your dental implants, it's best if you kick the habit. Not only does smoking wreak havoc on your body, but it also makes osseointegration (fusing of the bone and implant) extremely difficult. Healing can take more time, and you increase your risk for a serious infection. Smoking is also commonly tied to cases of oral cancer. If you choose to continue this habit, you may find yourself experiencing dental implant failure, which will not only result in more time spent in the dentist's chair but significantly more money being spent to try and fix your smile.
Skipping Parts (or All) of Your Oral Hygiene Routine
Maintaining optimal oral hygiene is essential if you want your dental implants to last. Avoiding brushing, flossing, and rinsing altogether is never a good idea but even skipping out on one or two components can be equally as bad. While your prosthetics cannot decay, you are still susceptible to gum disease. Flossing and brushing help to eliminate bacteria and food particles that can damage your smile, which is why you should make sure you're staying on top of your oral hygiene routine.
Eating Ice or Chewing on Pens and Pencils
Your new teeth are durable, yes, but they're not indestructible. Chewing on pens or pencils or eating ice can cause fractures, chips, and cracks to form that weaken your dental implants and real teeth as well as the bone surrounding them. This can result in a trip to the emergency dentist's office and immediate treatment to try and save your artificial tooth.
If you struggle to give up these habits, try keeping sugarless gum in your pocket, purse, or desk.
Avoiding the Dentist
An implant dentist in Jacksonville is your best ally in attempting to keep your dental implants lasting as long as possible. Avoiding regular visits can make it difficult for your dentist to identify problems early on that might negatively affect your implants or regular teeth. By keeping your twice-yearly appointments, you can better mitigate any issues should they arise.
Dental implants are a worthy investment, but if you don't take proper care of them, they can fail. Make sure you are committed to giving up your bad habits when choosing permanent prosthetics to replace your missing teeth. In the end, you'll reap the ultimate benefits and enjoy a healthier, longer-lasting smile.
About the Author
Dr. Matthew Nawrocki is a prosthodontist who cares about patients suffering from tooth loss. When providing dental implants to replace these missing teeth, he thoroughly explains the reasons to give up bad habits even before the posts are put into place. He and his team at Jacksonville Dental Specialists can help you find ways to overcome these potential problems and instead, prepare to enjoy a lifetime with a healthier, more beautiful, and fully functional smile. Contact us at (904) 683-4781 to let us help you today.