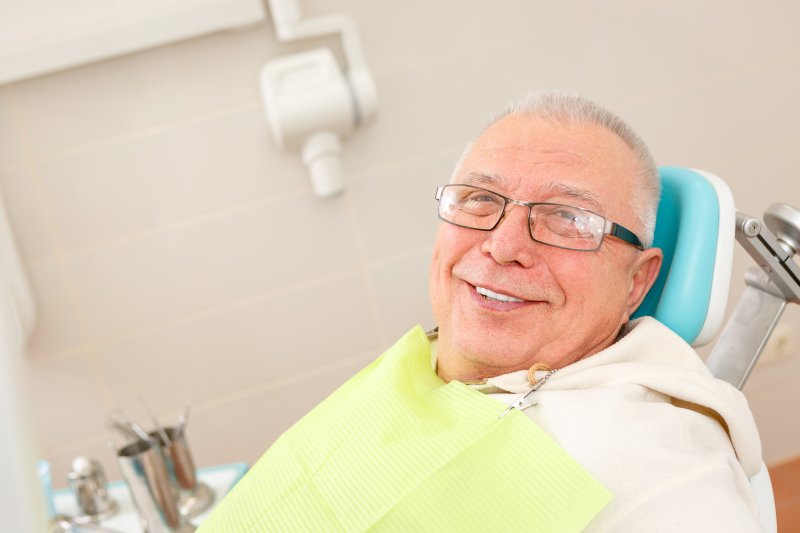 Dental implants offer patients suffering from tooth loss a chance to embrace a newer, fully functional smile once again. With an array of benefits that cannot be matched by other tooth replacement solutions, you may not realize these permanent prosthetics can also help to extend your lifespan. If this sounds like something you might be interested in pursuing, here are three ways dental implants can help you embrace the potential of a longer life expectancy.
You Get to Keep More of Your Teeth
As teeth begin to fall out or require extraction, the jawbone will begin to deteriorate over time if left untreated. This weakening of your facial structure not only impacts your aesthetics, but it also increases your risk for many serious oral health issues, one of which is gum disease. Because the effects of periodontal disease can move beyond the oral cavity and into the bloodstream, your brain, heart, lungs, and other vital organs can begin to experience issues.
With dental implants, however, you can restore your smile and continue to stimulate your jawbone. As a result, your natural teeth will remain in place.
You Get to Eat Nutrient-Rich Foods
Your body cannot adequately run-on chips, cookies, pasta, candy, and other sugary and starchy snacks. It also cannot function properly when you lack the necessary teeth to chew and digest healthier foods. But by opting for dental implants over dentures or dental bridges, you restore your ability to consume nutrient-rich foods that are good for your mind, body, and smile.
Eating fruits, vegetables, nuts, leafy greens, lean proteins, and calcium-enriched foods will not only lower your risk for serious health problems (i.e., diabetes, heart disease, etc.), but you'll also offer stimulation to your jawbone and keep your smile in check.
You Can Feel Better About Yourself
When your smile is healthy and strong, there's a good chance you'll feel better about the way you look. With greater confidence comes more opportunities and a more positive attitude and outlook. Depression, anxiety, stress, and other mental and physical conditions can take just as much of a toll on your overall health as cardiovascular disease or poor gut health. This is why replacing your missing teeth with dental implants is just one more step you can take to eliminate the unhealthy feelings you have toward yourself. Instead, you can embrace grander opportunities and live your life to the fullest.
While dental implants are only one way to extend your life expectancy, they can certainly set you up for better habits year after year.
About the Authors
As skilled and professional prosthodontists, Dr. Matthew Nawrocki and Dr. Richard Aguila are here to help patients receiving dental implants feel good about the decision they're making. Apart from discussing the benefits of these unique prosthetics, they'll also go over how advantageous it is to pursue treatment that can help you embrace a more fulfilling life. If you want to keep from experiencing serious health problems as a result of your tooth loss, contact us at (904) 683-4781.