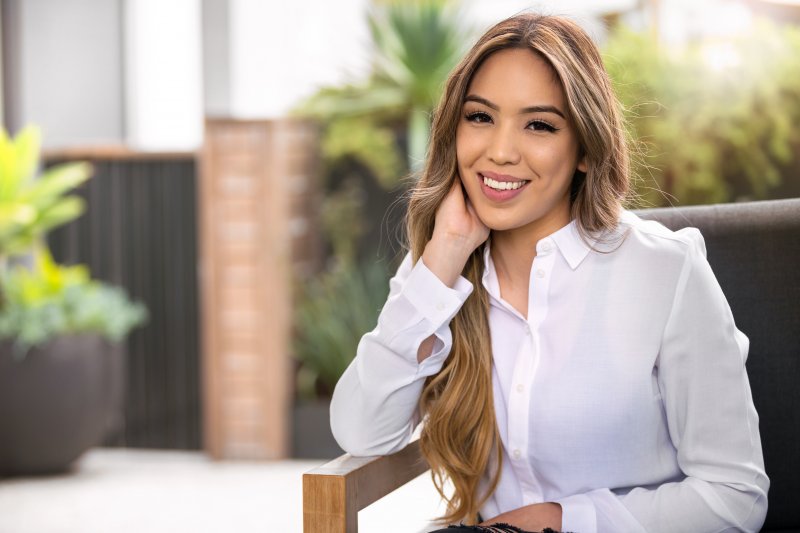 As 2021 comes to a close, you may be like most people who are preparing your New Year's Resolutions. Whether your list is already a mile long or you've yet to write anything down, you may want to consider what you can do to improve the look and health of your teeth and gums. If you desire to start a new career, meet someone, or engage in taking better care of yourself, you'll want to shift your mindset when it comes to your oral health. Here are three effective ways to achieve a healthy smile in 2022.
Don't Cancel Your Dental Appointments
While you are strongly encouraged never to cancel your dental appointments, you should also try not to reschedule. Why? Because as life often does, it can cause you to forget and miss out on valuable time improving your smile. These six-month visits not only allow your dentist to identify gum disease, cavities, and tooth decay early on, but they also ensure the health and stability of any dental restorations you possess. Not to mention, these appointments can save your life because of the oral cancer screenings performed. If you want to be proactive about your oral health this year, start by keeping your regular dental checkup and cleaning appointments.
Adopt Better Oral Hygiene Habits at Home
In between your dental appointments, you'll need to keep up with your oral hygiene routine. This means brushing twice a day for two full minutes, using a soft-bristled toothbrush and fluoride toothpaste, flossing at least once before bedtime, and rinsing regularly. Not only does this eliminate bacteria that cause gum disease and tooth decay, but it also allows for fresher breath, especially if you choose to invest in a tongue scraper. By maintaining better dental hygiene habits at home, you can feel more confident that your oral health will remain cavity- and damage-free year-round.
Keep Your Mouth Moist
Allergy season and the cold winter months can be prime times for dry mouth. When taking various medications, you may notice a lack of saliva production. While it may not seem like a big deal, the truth is that when your salivary glands are not working at an optimal level, you're more prone to develop cavities, bad breath, and gum disease. Bacteria remain trapped and are allowed to grow and spread because there is nothing to flush them out. To keep this from happening, make sure to:
Drink plenty of water
Chew sugarless gum
Eat fruits and vegetables to stimulate saliva production
Quit smoking and avoid overconsumption of alcohol
Talk to your medical professional about switching your medications to reduce this problem
Don't be afraid to talk to your dentist about additional ways to improve your teeth and gums, so you can fully embrace what only a healthy smile can provide.
About the Author
At Jacksonville Dental Specialists, Dr. Matthew Nawrocki and Dr. Richard Aguila believe all patients should have the opportunity to enjoy healthier smiles. This is why there is a strong emphasis on preventive care. From regular dental checkups and cleanings to fluoride treatment and oral cancer screenings, problems can be easily detected early on while ensuring the health and future of a person's teeth and gums. If you're looking to improve your smile in 2022, contact us at (904) 683-4781.