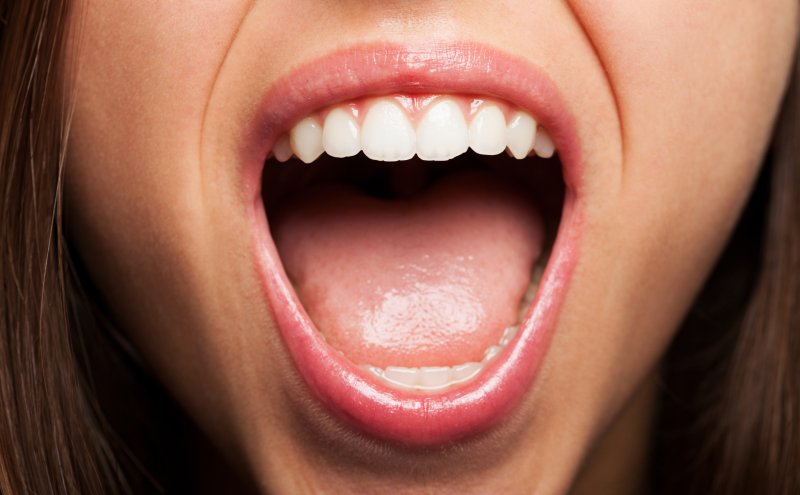 Do you smoke or use other tobacco products? If so, it's time to take a few moments to understand just how harmful this unhealthy habit can be. Not only is it doing a number on your lungs and other vital organs, but your teeth and gums are suffering as well because of dry mouth and the lack of saliva production occurring inside your mouth. Read on to discover why kicking the habit is important and how in doing so, you will give your smile a fighting chance.
Why is Saliva So Important for the Mouth?
Your salivary glands are vital components of your oral health. Apart from flushing out bad bacteria that may try to adhere to your tooth surfaces, it also contains beneficial peptides, lipids, and other contents that neutralizes harmful acids and reduce the risk of developing many of the most common oral health problems (i.e., gum disease, tooth decay, cavities). However, when there is a lack of saliva production, the mouth cannot be adequately "cleansed," making it easier for bacteria, plaque, and tartar to wreak havoc.
What Causes Saliva Production to Slow or Stop?
While there are times when a cold or cough can result in dry mouth, one of the most identifiable culprits is smoking. Cigarettes, cigars, vape pens, and other tobacco products contain toxic compounds that inhibit the benefits of natural saliva. Smoking also increases the risk of gum disease, oral cancer, and other similar dental problems simply because it weakens the immune system, making it difficult to fight off any infection that might form inside the oral cavity.
If you smoke and experience the effects of dry mouth, you might try keeping a glass of water by your bed at night, chewing gum throughout the day to keep your salivary glands working, and drinking water while consuming a meal. However, you'll want to be mindful of consuming any mints, gum, or beverages that contain sugar, as this will only increase your chances of cavities.
Why Stopping the Use of Tobacco Can Benefit Your Smile
It's no secret just how dangerous smoking can be for your overall health and well-being. Although you may find it too difficult to quit, it is crucial if you want to live a longer life and enjoy healthier teeth and gums. According to the U.S. Department of Health and Human Services, it is estimated that smoking is the cause of more than 20 million American deaths since the first Surgeon General's Report on Smoking and Health was issued in 1964.
Because smoking and tobacco use is one of the hardest habits to break, there are endless resources available that can help you take control of your life and start a new path to better wellness. Some helpful tips to consider when it comes to kicking the habit include:
Make a quit plan by identifying reasons you want to stop smoking and commit to it
Reduce your stress by incorporating exercise, healthy foods, and positive changes
Join a cessation group that provides encouragement
Prepare for feelings of withdrawal and have healthy alternatives in place to help you through those feelings and experiences
Download useful apps to stay inspired and remain accountable (i.e., quitSTART)
Don't let smoking be the downfall of your smile. Take the necessary steps now to improve your oral and overall health once and for all.
About the Authors
Gum disease, cavities, and even oral cancer are real threats to your oral health. If you want to avoid the potential for serious dental problems, let our skilled prosthodontist and periodontist, Dr. Matthew Nawrocki and Dr. Richard Aguila provide the help you need. Dry mouth can be an open door for bad bacteria, and if you smoke, it can lead to a myriad of issues. Contact us at (904) 683-4781 and let us help you find ways to quit, so you can take back control of your oral health.