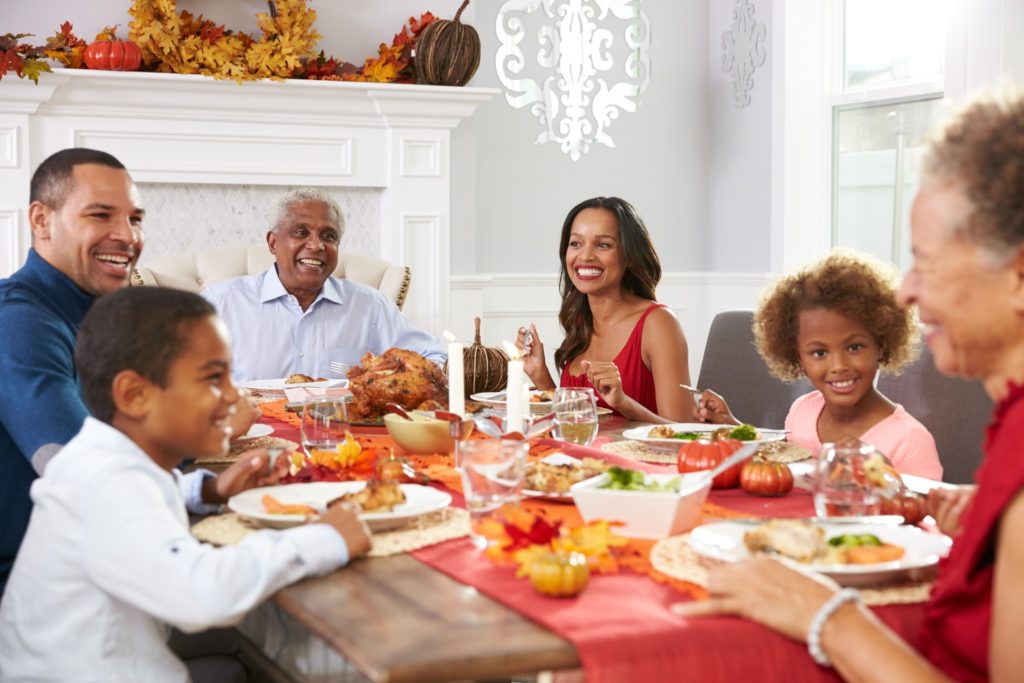 There is nothing quite like taking your first bite at Thanksgiving. Whether you dive straight into the turkey or choose to savor the sides first, the flavor will have your tastebuds singing! Unfortunately, however, indulging on holidays like this can be a cumbersome task if you don't have teeth. Luckily, there is a solution: dental implants. Here's how this state-of-the-art tooth-replacement option can benefit you this holiday season.
#1. Feel Proud of Your Smile
Holidays like Thanksgiving are filled with so many wonderful moments that make snapping as many pictures as possible a must. If you are missing teeth, however, you may dread moments like these. Fortunately, dental implants are custom-made just for you, leading to a smile that looks and feels incredible. In short, you'll be able to smile confidently for all of the holiday photos!
#2. Enjoy Catching Up with Loved Ones
Saying, "I love you" or, "It's good to see you" requires your tongue to make a series of distinct movements against the back of your teeth. If even one tooth is missing, your speaking patterns can be negatively impacted, making communicating clearly nearly impossible. Don't worry – dental implants are custom-crafted to be a replica of your missing teeth, ensuring your speech and your smile will improve.
#3. Indulge in Your Favorite Foods
One of the biggest drawbacks of missing teeth is the limitations regarding which foods you can and can't eat. The good news is the dental implants will allow you to eat all of your favorite foods again! From juicy turkey and savory stuffing to cranberry sauce and pumpkin pie, you can enjoy all of these classic holiday foods (and more) to the fullest.
#4. Don't Stress About Cleaning Your Teeth
Whether you only have a few teeth left or use dentures, completing your oral hygiene routine can be a bit of a nuisance. With dental implants, cleaning your teeth is a breeze. Just brush for two full minutes after each meal, floss daily, and rinse with mouthwash regularly. No adjustments, cleaning solutions, or other specialty products needed!
The holidays are a time meant for family, giving thanks, and, of course, lots and lots of food. If tooth loss is preventing you from enjoying any of those things, then it's time to find out if dental implants are right for you!
About the Practice
Jacksonville Dental Specialists is led by two exceptional doctors: Dr. Matthew Nawrocki and Dr. Richard Aguila. With decades of combined experience, they are proud to offer the entire procedure in-house. Our team will go above and beyond to make the entire process seamless, from your first consultation to your last follow-up visit. So, if you are struggling with tooth loss and want to enjoy the holidays again to the fullest, don't hesitate to get in touch with our team via website or by phone at 904-323-0928.