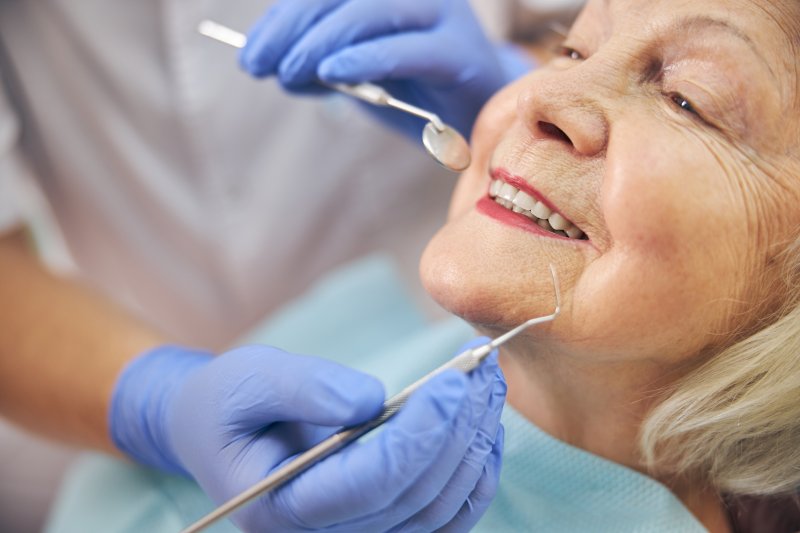 Are you considering a transition from dentures to dental implants? If so, you'll need to make sure you're eligible to undergo treatment with these unique, superior prosthetics, as they require specific criteria for successful placement. Knowing whether you're a candidate requires a scheduled consultation with your dentist, but also, you will want to fully understand how you can make this process as seamless as possible. Here are three key takeaways you should know when saying goodbye to your dentures and hello to a more permanent smile.
You May Be Required to Undergo a Bone Graft
Dentures do not offer stimulation to your jawbone. Because they sit only on top of your gums, they do not mimic the natural structure of your teeth. As a result, your jawbone will likely deteriorate over time, causing your face to experience changes that may cause you to appear older than you are. To ensure that your implant posts fuse with the bone and create a solid foundation for your new smile, your dentist may recommend a bone graft. This involves taking grafting material from your oral cavity or a donor and inserting it into the weakened areas. Once you are fully healed from your procedure, you can then move on to receiving your dental implants.
You Will Need to Commit to the Process
The process of receiving dental implants requires much patience. It does not happen overnight, and you'll be required to come in for various appointments along the way to ensure everything is healing nicely. Because there are multiple steps you will need to take to achieve your new smile (i.e., consultation, dental implant surgery, osseointegration, and placement of finalized restoration), you will need to be confident in your decision to transition from dentures to dental implants. Yes, it does take more time, but the results are well worth the commitment. Not only will you gain greater functionality, stability, and confidence, but you'll enjoy a longer-lasting smile that is easy to maintain and allows you to eat your favorite foods.
It May Be Possible to Use Your Existing Denture
Only your periodontist will be able to determine if they can use your existing denture as part of your new implants. Normally, a new denture is created by lab technicians; however, if you've previously been wearing dentures, depending on the state of the structure and type of restoration you need, they may or may not be able to retrofit it.
Your decision to transition from dentures to dental implants will enable you to finally live life to its fullest. Just be sure you're familiar with the steps required to receive these permanent prosthetics and you'll be well on your way to enjoying a new and improved, fully functional, and longer-lasting smile.
About the Author
Dr. Matthew Nawrocki is pleased to provide patients suffering from tooth loss with a viable solution – dental implants. Those living with dentures for many years may find it is no longer conducive to their needs. As a result, they may want to transition to dental implants. With a scheduled consultation, Dr. Nawrocki can review a person's oral and overall health as well as their jawbone to determine if it's a possibility. If you are ready to say "so long" to your removable prosthetic, contact us at (904) 683-4781.