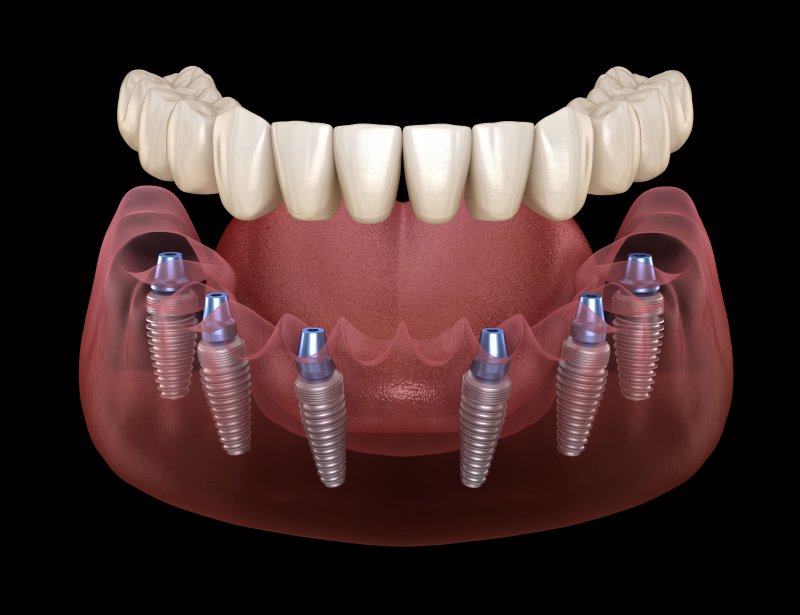 You're preparing to receive implant dentures, which is an exciting and worthwhile investment. As you grow closer to completing the process, you may begin to wonder how long it will take to adjust to these new fixtures inside your mouth. They may look, feel, and act like regular teeth, but if you've been living with tooth loss for long, it'll require some level of adjustment once they're put into place. Read on to hear from a professional who explains what you can expect when receiving your new permanent prosthetics.
How Long Will the Adjustment Phase Last?
The amount of time you can expect it to take when receiving your sturdy prosthetics and customized restoration will vary from person to person. Naturally, once your implants are surgically placed, it will require several months to allow your jawbone and gum tissues to heal. During this timeframe, you can expect your dentist to provide clear instructions regarding how to take care of your smile.
If you've never worn dentures or have been living without teeth for quite some time, it may take you a bit longer to adjust to new prosthetics simply because your mouth has grown accustomed to an environment without teeth.
Tips to Make the Process Easier When Receiving Dental Implants
Once your dental implants are firmly in place and you've received your customized restoration, you'll be pleased to learn there are things you can do when it comes to adjusting to implant dentures, such as:
Eating softer foods at the beginning for individuals receiving All-On-4. Since the bone and implants are not fully fused and healed, it's necessary to avoid chewing as much as possible. However, if you receive traditional implant dentures, you are free to eat the foods you love immediately following the placement of your actual denture.
Recognizing slight changes in one's speech. Unlike traditional dentures that can slip and fall out while trying to talk to another individual, implant dentures offer greater stability and functionality. This makes it possible for you to speak clearly soon after, if not immediately following your implant denture placement.
While you'll certainly need to be cautious about how you maintain and care for your smile, you can feel confident that the adjustment phase will only last a short while. Before you know it, you'll be enjoying your new teeth as if they've been there all along.
About the Authors
As skilled and professional prosthodontists, Dr. Matthew Nawrocki and Dr. Richard Aguila are here to help patients receiving implant dentures fully adjust to their new teeth. While the timeline can vary from person to person, the reality is that with stronger, fully functional teeth, a person can feel more at ease eating and speaking around friends, family, and colleagues. If you want to know more about what you can expect once you receive your implant dentures, contact us at (904) 683-4781.