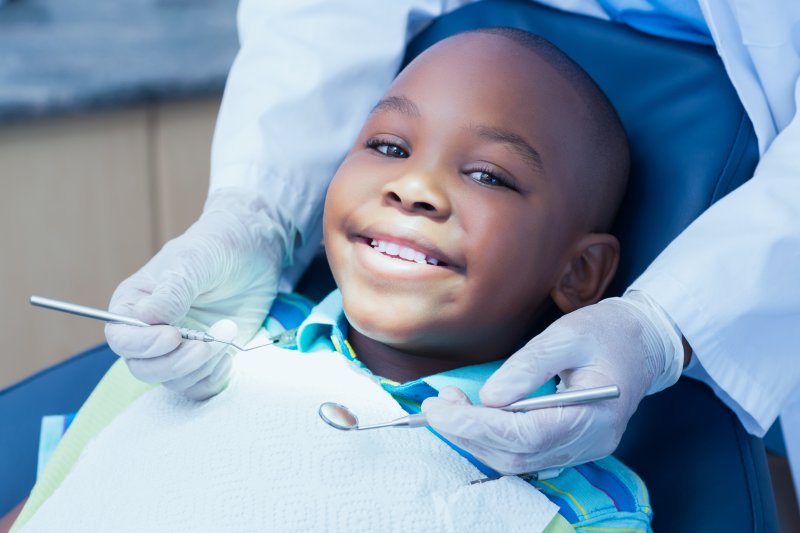 Tooth decay, cavities, and gum disease are the most common dental issues seen by dentists today. Although not rare among young smiles, especially cavities, there are cases when rare oral health problems can arise. Fortunately, in these instances, a dental professional can step in and provide necessary treatment to improve teeth and ensure a healthier smile for the future. Here are 3 specific dental issues you may not know about that can impact your child's teeth.
Anodontia/Hypodontia
Anodontia is when a child's adult teeth do not form. Hypodontia occurs when a child is missing between 1 and 5 teeth because they did not develop. Although extremely rare, it can occur in both baby and permanent teeth. Deemed a genetic disorder, there is technically no cure; however, when talking to your child's dentist, there is a good chance that appropriate treatment based on their age and circumstances can be provided. Whether it is dental implants or dentures, getting your child the help they need at an early age will ensure the proper development of their jaw, bone, and other oral structures.
Gemination
This particular disorder sounds odd for sure, and it is highly unlikely it will occur. However, if you take your child to the dentist and it is discovered through dental X-rays and a visual examination that two teeth are developed but have only one root, germination is the cause. The tooth itself will look rather large and maybe even disfigured. As a result, it can cause bite misalignment as well as tooth decay. To treat this particular disorder, a dentist might recommend waiting to see if it essentially "fixes itself" or moving forward with tooth extraction.
Hyperdontia
If your child has too many teeth in their mouth, it is because hyperdontia is the cause. Not quite as rare as the other disorders, it most commonly occurs in the upper arch of teeth. Dentists typically find extra structures just below the gum line that are trying to erupt but because of overcrowding, they cannot. If they do erupt, they're likely to come in crooked. Currently, there are two options for treating hyperdontia: orthodontics and extraction. The severity of your child's case will ultimately determine how their dentist chooses to move forward.
While none of these situations sound like ideal scenarios, you can take comfort knowing your child's dental professional is knowledgeable and capable of providing excellent treatment options. No matter the problem, your little one can still grow up with a healthier, more beautiful smile.
About the Author
Dr. Matthew Nawrocki and his team at Jacksonville Dental Specialists understand that when it comes to your child's smile, you want only the best. When rare oral health problems occur, however, it can be worrisome trying to determine how best to treat the issue and get them back to enjoying better oral health. Fortunately, Dr. Nawrocki and his team are here to provide exceptional care that produces long-lasting, beautiful results. If you believe your child may be suffering from more than your normal tooth decay or cavities, contact us at (904) 683-4781.