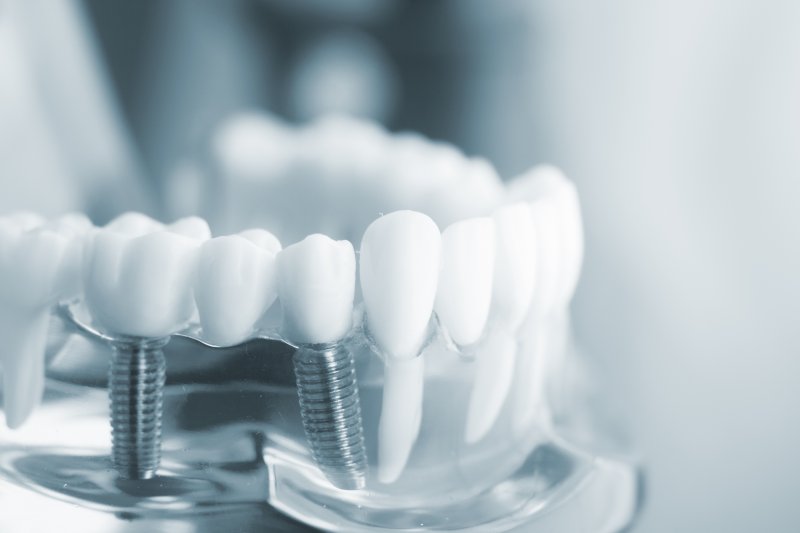 If you're considering dental implants to replace your missing teeth, you've likely done your research when it comes to learning how they're placed. But do you understand the benefits that come with these permanent prosthetics? Surprisingly, many celebrities have embraced the advantages of dental implants as well, making them a popular choice among Hollywood's elite and everyday individuals. Read on to discover their many benefits and how you can enjoy a complete, fully functional smile for years to come.
What Benefits Can Dental Implants Provide?
The more you discuss with your dentist the prospect of receiving dental implants to replace your missing teeth, you'll begin to discover how many unique benefits come with choosing this type of tooth replacement. Some of the most common advantages include:
Eating the foods you love because of the increased bite force and chewing power offered. You'll get to enjoy more nutrient-rich options that benefit both your oral and overall health, and you won't need to worry about accidental slippage.
Increasing your jawbone density because of the continuous stimulation provided by your dental implants. Because they mimic the natural tooth structure, your jawbone will reap the benefits and strengthen each time you bite down or chew.
Minimizing your risk of systemic diseases often caused by tooth loss. Osteoporosis, diabetes, and even heart disease can occur should you experience tooth loss and forgo treatment for an extended period. With dental implants, you can lower your risk of developing these issues and embrace a healthier smile and body.
Prosthetics that are designed to last 30 years or longer with proper care and maintenance. Unlike dentures and dental bridges that require frequent adjustments and replacements every 5-10 years, dental implants can last much longer.
Prosthetics that will save you money well into the future. Instead of buying denture adhesives and special cleaning supplies, you can enjoy a smile that will remain firmly in place and can be cleaned using regular dental supplies you have at home for your regular teeth.
8 Celebrities Who Are Enjoying Their Dental Implants
Yes, dental implants are becoming increasingly popular among working professionals, stay-at-home parents, and those outside of Hollywood's spotlight. But did you know that some of the biggest stars in movies and music have them, too? Here are just a few of the many big-named celebrities wearing dental implants these days:
Tom Cruise
Morgan Freeman
George Clooney
Miley Cyrus
Catherine Zeta-Jones
Celine Dion
Keith Urban
Ben Affleck
You can also add Zac Efron, Ed Helms, Demi Moore, and Jim Carrey to that list, among many others! While you shouldn't let celebrities influence your decision to choose dental implants, remember how beneficial they are to your oral and overall health and feel confident moving forward with this superior form of tooth replacement.
About the Author
While natural teeth are always best, dental implants offer a safe and effective solution for those who need to replace their missing teeth. Dr. Matthew Nawrocki and his team at Jacksonville Dental Specialists are here to provide exceptional service and care, allowing patients like yourself the opportunity to enjoy a healthier, longer-lasting smile. If you are considering dental implants and want to know what to expect before your initial consultation, contact us at (904) 683-4781.