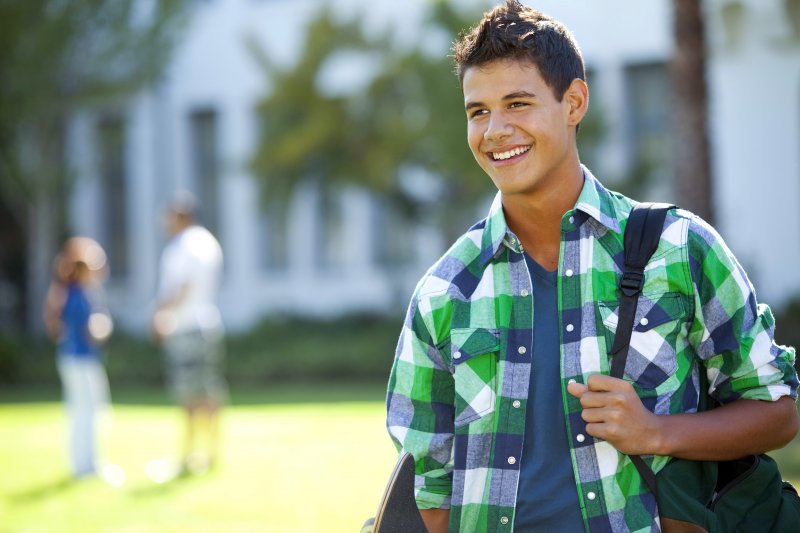 It can be a devastating realization for a teenager when they lose a tooth. It doesn't matter how it happens, having a gap in their smile can leave them feeling self-conscious, embarrassed, and unwilling to socialize with family and friends. Watching your child experience this can be difficult as a parent, often leaving you scrambling for a solution. You may even find yourself asking a dentist, "Can teenagers get dental implants?" Before instilling this notion in your teen's mind, learn why most dental professionals recommend alternative forms of treatment to replace missing teeth.
Dental Implants for Teenagers: Yes or No?
Unfortunately, dental implants are not the go-to solution for teenagers. The reason is that even when they are considered older, more mature teens, their jawbone and facial structure are still growing. As a result, should they have dental implants put into place, it can cause problems with further bone development later on.
These titanium posts are surgically placed into the jawbone. To avoid the potential for any issues as they transition into adulthood, it is best to wait until the bone is permanently in place and ready to support implant posts and a customized restoration.
Although there is not a specific age limit for these prosthetics, most dentists avoid this type of treatment until an individual is in their 20s. However, this isn't always the case, as each person develops differently. Some patients may be eligible for dental implants earlier. Ultimately, it will be up to your child's dentist or specialist to determine if they should receive permanent prosthetics or another, more appropriate form of treatment.
Alternative Forms of Tooth Replacement
While dental implants may not be possible for your teenager right now, the good news is that there are alternative options available. A removable partial denture can be easily created to give your child the confidence they need. Crafted using an acrylic base to match their natural gum tissue, artificial teeth are placed onto the base in the designated spots so the partial will fit like a puzzle piece when put into place. Metal clasps or clips are used to attach the partial to healthy teeth, so the prosthetic stays firmly in place.
Another viable option is for your teen to have a bonded bridge created. This particular prosthetic cannot be removed, making it easier to clear. However, it is necessary for a dentist to alter healthy teeth so that the bridge will be anchored. This can pose a potential risk for cavities or other oral health problems if proper oral hygiene is not maintained.
If your teenager is looking for a way to hide the gap in their smile, talk to a dentist about viable solutions. Working closely with your child will ensure they receive the proper treatment option that lends beautiful results and greater confidence.
About the Author
Leading the team at Jacksonville Dental Specialists, Dr. Matthew Nawrocki and Dr. Richard Aguila are here to provide your teenager with the help they need, especially when faced with tooth loss. Although dental implants may not be the appropriate method of treatment, they can recommend a partial denture or dental bridge to provide a healthy, natural look. If your teen needs help to address their gapped smile, contact our office at (904) 683-4781.