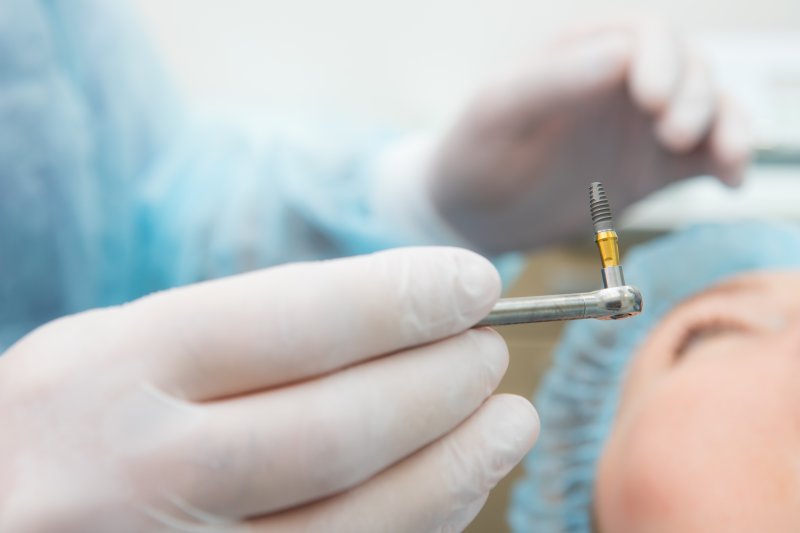 Your dental implant surgery was a success. You're now one step closer to achieving the fully functional, complete, and more aesthetically pleasing smile you desire. Now that you're at home recovering, you may be wondering how long you'll need to wait before returning to work. You know proper healing is important, but you also don't want to be gone too long from your job, so what do you do? A local expert is here to explain how much time you'll need to devote to recovering at home and when you can expect to reenter the workplace.
Factors That Can Affect Recovery Time
Immediately following your dental implant surgery, you'll likely experience some soreness and even mild discomfort. This is normal, as your gums and bone will need adequate time to heal from the placement of your titanium posts. However, you may feel much better after just a few days and believe you're ready to return to the working world. But before you put on your business attire and head out the door, numerous factors can determine how long you should wait:
How many dental implants you had put into place – If you only need to replace a single missing tooth, you'll likely be ready to return to work much quicker than if you need an entire arch of teeth replaced. Swelling, bruising, and discomfort are often more prominent the greater the number of implants you receive.
If you require preliminary treatment – If you lack the necessary jawbone to support your dental implants, bone grafting may be necessary, which can add time to your recovery at home.
How well you follow instructions – If your dentist provides detailed post-op instructions, it is your job to follow them accordingly. If you do not, you can expect to be at home longer to ensure proper healing.
The Importance of Proper Healing
On average, most patients who undergo dental implant surgery can expect to return to work after 2-3 days of healing at home. This timeframe varies from patient to patient, however, so it's best not to assume this will be the case for you. Receiving dental implants is an investment in your time and money, so it's in your best interest to ensure that you are ell on your way to successful healing as you return to work. Even while you're away from home, you'll need to make sure you're following your dentist's orders as to the types of food to eat, how best to maintain your new smile, and avoiding habits that can hinder your recovery or even cause your dental implants to fail. It's also advisable that you do not overexert yourself while at work, as this can cause additional swelling, bleeding, and serious discomfort.
Your custom restoration needs a firm foundation to rest upon. With fully healed dental implants, you can be confident your new and improved smile will look better and last longer.
About the Author
Dr. Matthew Nawrocki and Dr. Richard Aguila oversee the team at Jacksonville Dental Specialists. As dental implant specialists, they understand you don't want to spend weeks upon weeks recovering at home, which is why they'll provide detailed post-op instructions to help you get back on your feet. If want to learn more about life after receiving dental implants, contact our office at (904) 683-4781.