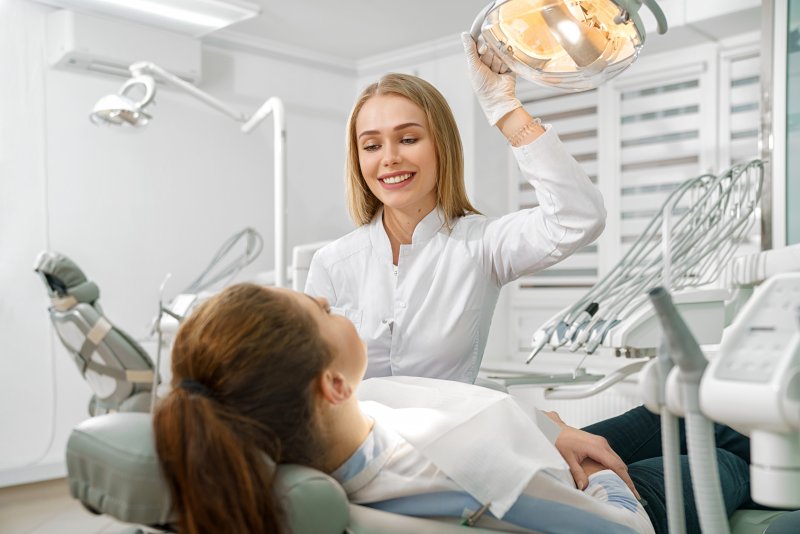 You know you want to do something about your missing teeth. After doing a bit of research on the various forms of tooth replacement, you decide that a permanent solution sounds right up your alley. After scheduling your initial dental implant consultation, you begin to wonder what you can expect from this visit. Will the dentist tell me if I'm eligible? Will they recommend other treatments? Will I immediately undergo implant surgery if given the green light? Read on to learn more about this appointment and why it's important.
Why is a Dental Implant Consultation Important?
When seeking to replace your missing teeth with dental implants, it's important that you do your research to find a qualified expert who has the necessary training and experience. Opting for a company or "professional" who doesn't take the appropriate steps can lead to potentially serious problems that do more harm than good.
Finding someone who recommends a dental implant consultation is the first sign you're in the right place. Dental implants require a strong, stable, and healthy environment, which means your dentist or specialist will need to make sure your oral cavity and overall wellness are fit for this type of treatment. Otherwise, you can experience failing prosthetics and the potential for worsening dental health conditions.
What You Can Expect During Your Consultation
When meeting with a specialist to discuss your eligibility for treatment, you can expect the following to occur:
Discussion of your goals – You will explain what you hope to achieve with dental implants while listening to your periodontist discuss what is possible.
Oral examination – During your visit, the oral surgeon will examine your teeth, gums, bone, and additional facial structures to determine the current state of your oral health. Using advanced dental technology to capture various images, they will review whether you show signs of gum disease, tooth decay, or jawbone deterioration. If so, preliminary treatments (i.e., periodontal therapy, tooth extraction, bone grafting, sinus lift) will be necessary to ensure the future success of your dental implants.
Treatment planning – Your periodontist will go over all the available treatment options. If dental implants are possible, you will learn whether you first need preliminary treatment(s) or if you are eligible to move forward with dental implant surgery. You will want to make sure you ask questions and express any concerns. As part of the treatment planning process, you will learn more about:

How many dental implants you will need
The timeline for your treatment
If local anesthesia and sedation are available
How long you can expect to spend in recovery
How to care for your dental implants once they are in place
The cost for your new smile and available payment options
A thorough dental implant consultation is the first step toward achieving dental implants. Compile your questions and don't be afraid to ask for clarification during this visit. Before you know it, you'll be well on your way to enjoying a new smile that lasts a lifetime.
About the Author
While natural teeth are always best, dental implants offer a safe and effective solution for those who need to replace their missing teeth. Dr. Matthew Nawrocki and his team at Jacksonville Dental Specialists are here to provide exceptional service and care, allowing patients like yourself the opportunity to enjoy a healthier, longer-lasting smile. If you are considering dental implants and want to know what to expect before your initial consultation, contact us at (904) 683-4781.