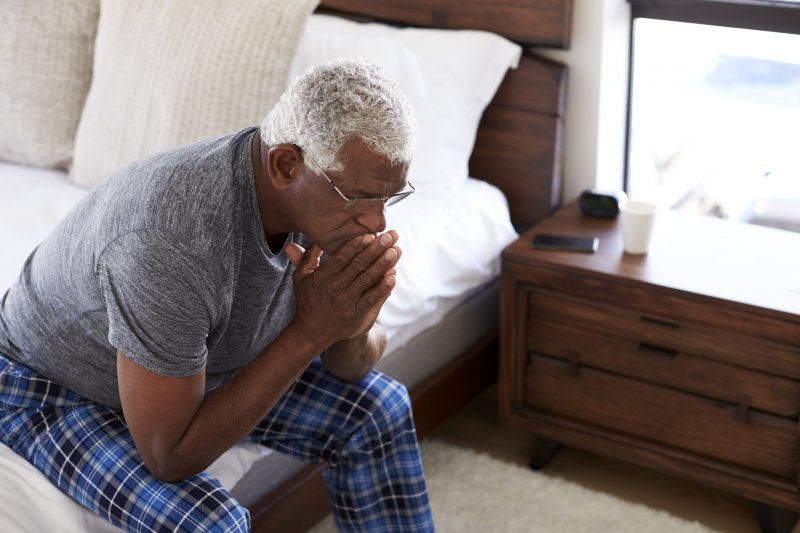 Millions of Americans are living with some form of gum disease and do not even know it. For those with cases that remain untreated, there is the potential for more serious oral and overall health problems, one of which is Alzheimer's disease. Much research has been done to determine the link, so if you want to make sure you're keeping your smile, body, and brain in optimal condition, read on to learn more about what you can do to lower your risk.
Gum Disease and Your Brain: What You Need to Know
Researchers have discovered there is a link between gum disease and Alzheimer's. By studying the brain tissues of deceased individuals with Alzheimer's disease, it was discovered that one of the primary pathogens commonly associated with gum disease, Porphyromonas gingivalis, was found within the brain. But before you start to think that this neurological brain disorder will develop if you have gum disease, this is not always the case, and vice versa.
Researchers also injected this same pathogen into mice and later found traces of it in their brains as well as damaged neurons. Additionally, the mice showed high levels of beta-amyloid, which causes plaque to form within the brain.
When you consider what happens as a result of gum disease, the inflammation and infection can enter the bloodstream and travel to various parts of the body. Because your body's immune system is weakened as a result of the attack occurring on your soft oral tissues, your brain may be unable to fight off the infection, causing the potential for Alzheimer's and even dementia.
Ways to Safeguard Your Smile and Prevent Alzheimer's
Since much more research needs to be done to determine if there is a definite link between the two diseases, you must not live in fear that having one will cause the other. Instead, it is best to move forward by taking the best possible care of your smile and overall health. You can do this by:
Maintaining a good oral hygiene routine of brushing twice a day for two minutes, flossing at least once a day, and rinsing with an ADA-approved mouthwash
Keeping your regular six-month dental checkups and cleanings with your dentist in Jacksonville
Ceasing the use of tobacco products and quit smoking
Avoiding sugary and starchy foods that can increase your risk for plaque development and gum disease
Eat healthy foods as part of your normal daily diet (i.e., leafy green, dairy, lean proteins, fruits, vegetables, water)
Good gum health is incredibly beneficial. If you want to ensure the health of your mouth, mind, and body, be sure to take better care of your smile year-round, and don't be afraid to seek professional help if you suspect there might be a problem.
About the Author
Dr. Richard Aguila earned his bachelor's degree in Chemistry, graduating Summa Cum Laude, as well as his Doctor of Dental Surgery degree from West Virginia University. He then went on to attend the Naval Medical Center San Diego to complete a hospital-based General Practice Residency. Dr. Aguila also possesses a master's degree in health sciences and a certificate in periodontics. At Jacksonville Dental Specialists, he and Dr. Matthew Nawrocki understand the difficulties gum disease can pose to your oral and overall health, which is why we offer periodontal therapy to improve your oral tissue and reduce the likeliness for additional health problems. Find out how we can help you regain control of your oral health by contacting us at (904) 683-4781.