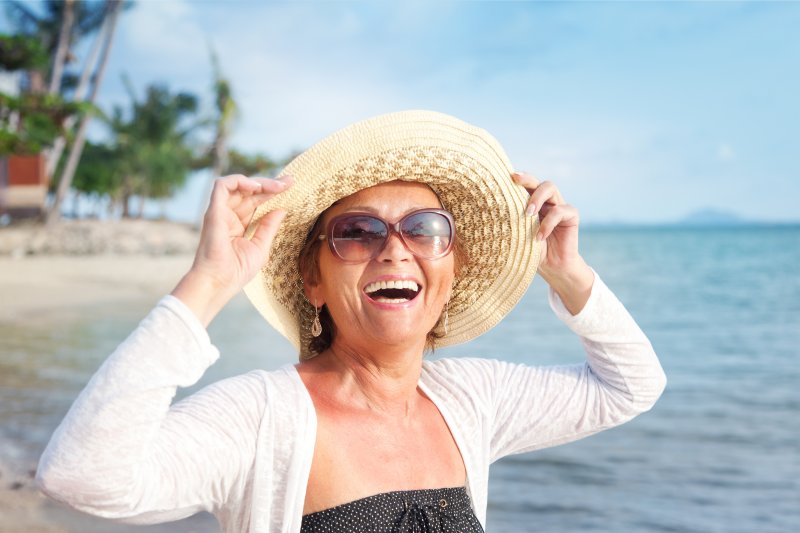 Depending on your schedule, summer may offer more time off and relaxation. While spending your days lounging by the pool or planning your family's upcoming vacation getaway, you might also consider replacing your missing teeth with dental implants. The process for receiving these permanent prosthetics takes time and while the rest of the year is often filled with hectic work projects, your children's extracurricular activities, and holiday parties, it's time to consider why summer is the best possible time to start your dental implant treatment.
You Can Spend Time Resting
Between the hustle and bustle of the fall, winter, and spring months, summer is a time for fun in the sun and plenty of relaxation. While vacations, backyard cookouts, and family reunions are fun, nothing beats laying back with a good book and giving your mind and body a break. Because of this, having your dental implants put into place will not only allow you but also force you to take time to truly relax. It's necessary to spend 3-6 months recovering from implant surgery, so what better way to do it than during the summer when you've got a lot more time.
You'll Eat with Greater Ease
Who doesn't love some of summer's tastiest foods? Corn on the cob, steak, and watermelon are just a few of the many great options cooked up and served at Fourth of July barbecues and family get-togethers. These can also be incredibly difficult to eat if you have traditional dentures. Fortunately, by choosing to have dental implants put into place, you can prepare to eat your favorite foods this summer without worrying about your teeth slipping or falling out. That makes for an enjoyable and pleasant experience with family and friends!
You'll Smile More Confidently
If you have a big event planned for the fall, make sure you don't waste any more time and get in to see your dentist in Jacksonville about dental implants. Whether it's a big presentation you must give at work to kick off the last quarter or your niece's wedding that you've been asked to make a speech at, moving forward with dental implants during the summer months will allow you to embrace a healthier, more beautiful smile by the time your big event arrives.
With dental implants, you can embrace the life you truly desire. Although it requires patience to achieve your new smile, the summer can be an ideal time for you to take a break and focus on yourself for once. Don't wait another day! Talk to your local dentist about your eligibility.
About the Author
Dr. Matthew Nawrocki wants all his patients to achieve healthy, beautiful smiles. While natural teeth are always best, dental implants offer a safe and effective solution for those who need to replace their missing teeth. Because the process does take time to complete, you will often find it is best to undergo dental implant placement during the summer. Our team of experts will be happy to discuss the benefits and what you can expect when preparing to restore your smile. Contact us at (904) 683-4781 to get started today.