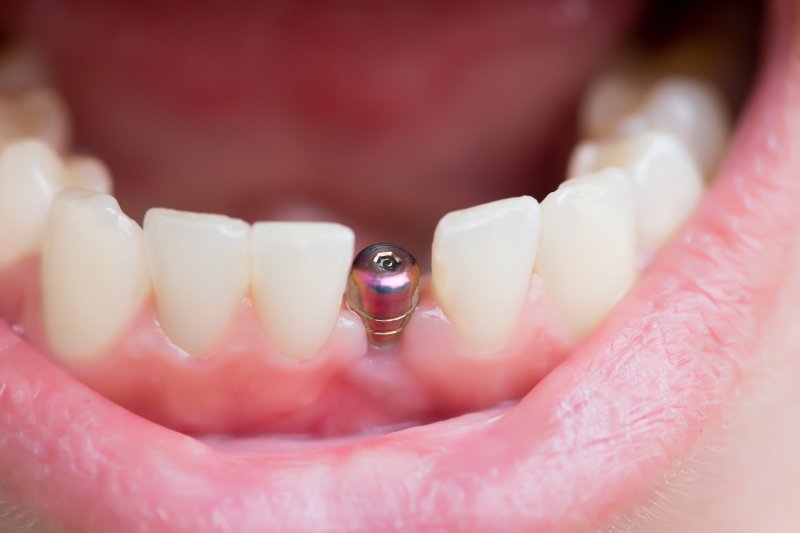 It is natural to worry about the amount of pain you might incur because of a surgical procedure, especially those performed inside the mouth. No one wants their teeth, gums, or bone to experience discomfort; however, if you want dental implants, it is necessary that you undergo minor oral surgery. If you're concerned that the process of receiving your new prosthetics will hurt, a local dental professional explains what you can expect and why you can expect to be pain-free throughout the actual procedure.
Does it Hurt to Receive Dental Implants?
The quick answer is no, it does not hurt to have dental implants surgically put into place. Here's why:
Before your oral surgeon or periodontist begins the procedure, you will receive local or general anesthesia. This effectively numbs the areas of your mouth that are preparing for surgery. This initial course of action will help to numb the nerves that regularly receive pain signals. As a result, you will feel no pain or discomfort throughout the procedure. Even while incisions are made in your gum tissue and the implants are placed into your jawbone, you will remain pain-free and completely comfortable. If necessary, it may be possible to talk to your dental professional about receiving sedation dentistry.
Will I Feel Discomfort During Recovery?
Just as it is with any other type of surgical procedure that requires anesthesia, the effects will wear off eventually. When they do, you can expect to feel soreness and some discomfort. However, there are ways to combat these problems safely and effectively, such as:
Taking over-the-counter pain medication as instructed. You'll want to take it as soon as you begin to notice the anesthesia wearing off. It's best not to wait until the pain is too severe. Otherwise, it may be much harder to control.
Eat softer foods in the days following your surgery. This will reduce the amount of pressure applied to the areas of your mouth with your implants and minimize any pain or discomfort you might feel as a result.
Keep your mouth clean and free of food particles that can lead to an infection. You will do this by continuing to maintain good oral hygiene by brushing, but you'll need to be careful around your implants. You should also rinse with warm saltwater to help cleanse the areas and encourage quicker healing.
Will it hurt to undergo dental implant surgery? No, it will not. Can you expect discomfort while you recover? Yes. The good news is that your dental team will provide the necessary instructions and guidance to help you through the process while healing at home, ensuring your implant placement is a complete success.
About the Author
If you're worried about your upcoming dental implant surgery, Dr. Matthew Nawrocki and the team at Jacksonville Dental Specialists have you covered. Providing detailed instructions and effective methods and techniques to keep you pain-free and comfortable throughout the process, you can expect a swift, successful, and comfortable oral surgery. Also, their team will offer helpful tips and tricks to make your recovery more manageable. If you would like to know more about what you can do to minimize any discomfort while healing at home, contact us at (904) 683-4781.