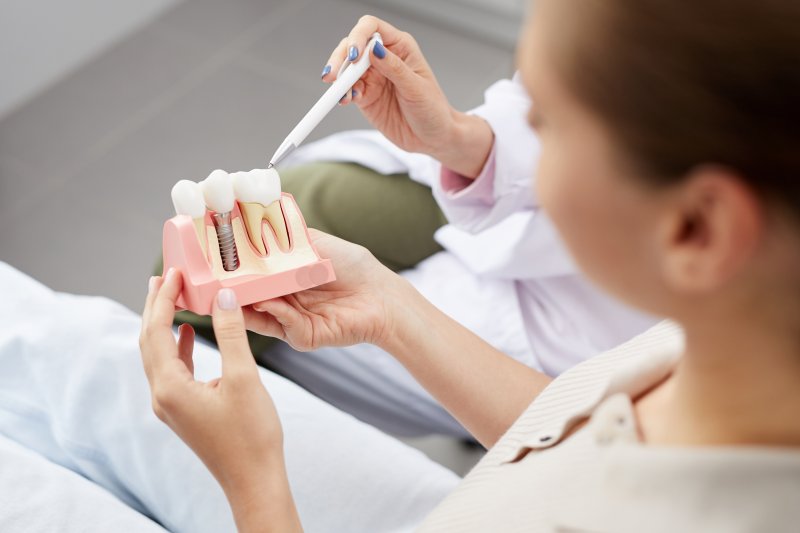 When it comes to replacing lost teeth, you want to find someone with years of knowledge and experience and who will produce life-changing results. Your smile is the first thing people notice about you, so if you're looking for tips on how to find the best implant dentist, you've come to the right place. In this article, you will discover helpful criteria you should consider when navigating your search. These will help you to narrow down your options and choose the right professional for your dental needs.
Consider Their Experience and Training
It's always best to look at someone's experience when determining if they are the right person to replace your missing teeth. When it comes to dental implants, Dr. Nawrocki is a trusted prosthodontist with years of experience restoring smiles. Completing his Doctor of Dental Medicine at the University of Florida College of Dentistry, he attended a one-year fellowship in prosthodontics at the University of Florida before finishing a three-year residency in the same specialty. Dr. Nawrocki received a specialist certification in prosthodontics and a master's degree in dental science. He is also involved in many professional organizations associated with dentistry and the specialty field of prosthodontics (i.e., Florida Prosthodontic Association and American College of Prosthodontics).
Dr. Aguila earned a Doctor of Dental Surgery from West Virginia University before going on to complete a hospital-based General Practice Residency. Practicing general dentistry in the U.S. Navy for six years, he completed specialty training in periodontics and dental implant surgery at the Medical University of South Carolina. He also earned a certificate in periodontics and a master's degree in health sciences. With memberships in 9 professional organizations, he and Dr. Nawrocki are equipped and trained to provide optimal dental implant care.
Read Patient Reviews and Watch Testimonials
At Jacksonville Dental Specialists, Drs. Nawrocki and Aguila are pleased to provide numerous patient reviews and testimonials. As an individual who is interested in dental implants, these can be extremely beneficial when it comes to understanding the process others have experienced and their proven results. Seeing the before and after images as well as hearing the stories of satisfied patients can give you deeper insight into the service and care provided by their team, allowing you to determine if their practice is the right option for you and your smile.
Schedule a Consultation
Yes, reading a dentist's bio, reviewing their website, and watching patient testimonials are certainly beneficial, but if you really want to know if a particular practice is where you should seek treatment, there's no better way than to schedule a consultation. By discussing your concerns, sharing your goals, and seeing for yourself the equipment, technology, and approach used by the team at Jacksonville Dental Specialists, you can witness first-hand what kind of experience you can expect to have.
Choosing the right implant dentist can take time, but if you keep these criteria in mind, you'll soon find yourself with a professional you can trust.
About the Author
If you are looking for a trusted implant dentist who can walk you through the process from start to finish, you're in luck. Dr. Matthew Nawrocki and Dr. Richard Aguila are trained experts who can help restore your smile and give you the confidence and improved aesthetics you deserve. With years of experience, training, and knowledge, they bring their combined skills to the office each day to provide patients with first-rate care and top-of-the-line service. If you are ready to take the next step to replace your missing teeth, contact us at (904) 683-4781.