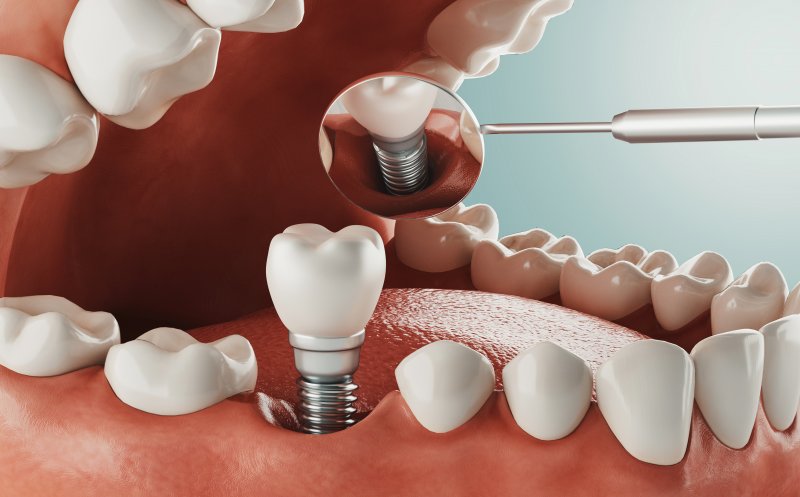 If you lose one or more teeth, you may think your only options for a fully restored smile are to pursue fixed bridges or traditional dentures. After all, they are continually used and promoted by dental professionals throughout the country. But did you know there are different types of dental implants? As an extremely versatile tooth replacement solution, you can enjoy improved oral health no matter if you've lost one, multiples, or an entire arch of teeth. A local dentist shares the details about these flexible prosthetics and how you can find out if you are a qualified candidate for treatment.
The Types of Dental Implants
As you do your research, you will discover that dental implants not only offer far more benefits than other tooth replacement options, but they also make it possible to replace a single missing tooth or an entire arch of teeth. As you begin your discussions with your dentist, here are the three different types of dental implants you can expect to learn more about:
Implant Crown: If you only have one missing tooth, your dentist can easily replace it with a single titanium post and custom-made dental crown. There is no need to alter your nearby healthy teeth, as the implant will be placed into the vacated socket and fuse with your jawbone and surrounding tissues.
Implant Bridge: When multiple teeth are missing along the top or bottom row, two dental implants can be placed into the outer sockets. A customized dental bridge is then created and secured over the top of the implants to create a fully restored smile that looks and feels completely natural.
Implant Denture: Even an entire arch of missing teeth can be replaced using between 6 and 8 dental implants. Strategically placed along the jawbone, your dentist will establish a firm foundation with your implants before attaching a fabricated denture that acts just like regular teeth and restores your appearance, boosts your confidence, and offers improved functionality when eating and speaking.
Are You a Qualified Candidate?
Knowing whether you are qualified to receive dental implants requires scheduling a consultation with your dentist. Using modern technology to capture images of your facial structure, they will determine the density of your jawbone and whether it is strong enough to support your implants and restoration. If not, you will likely be recommended for a bone grafting procedure that will help to strengthen the existing bone and create a firm foundation for your new smile.
It is necessary that you also have good general oral health, optimal gum tissue, and avoid bad lifestyle habits like smoking. You will also need to discuss your medical history and any conditions you have, as these can hinder the healing process and cause implant failure (i.e., diabetes, autoimmune disorders).
There's no denying that dental implants can provide you with the smile you desire. All you need to do is take the first step and see your dentist to find out if you qualify. Before you know it, you'll be well on your way to a healthier, more vibrant smile and enjoying a better quality of life.
About the Author
Looking to replace one or all your missing teeth? You'll be pleased to know that Dr. Matthew Nawrocki and the team at Jacksonville Dental Specialists are here to help you navigate the process from start to finish. Offering expert advice and using only the best, most advanced dental technology, he and his team will craft a smile that you can be proud to show off to family, friends, and colleagues. Using dental implants to mimic your natural tooth structures, you'll enjoy greater oral function, improved confidence, and a more youthful appearance in the years to come. To learn more about these superior prosthetics or to find out if you are a candidate for treatment, contact us at (904) 683-4781.