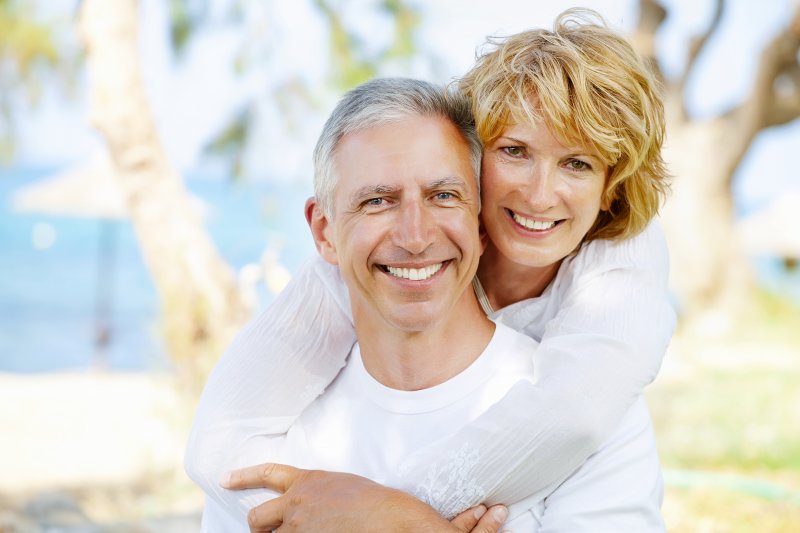 When it comes to considering dental implant cost, you may be wondering if it's worth the investment. Yes, you can enjoy fully functional new teeth that offer a greater bite force, provide a greater aesthetic, and are known to last decades or more, but can they save you money in the long run? A local expert weighs in on the topic and explains why dental implants are far more cost-effective than you think and well worth the upfront cost.
Will Insurance Cover Dental Implants?
It's no surprise that most dental insurance companies do not provide coverage for dental implant placement. Unfortunately, many insurers do not view them as "medically necessary," causing you to look for alternative ways to pay for your treatment. While this may seem like a deterrent from the start, the truth is that most dental practices offer flexible financing to help individuals like yourself achieve a brand-new smile without emptying the bank account.
But before you throw in the towel on dental insurance, it's worth checking to see if they'll agree to cover other aspects of your treatment, such as your consultation, customized restoration, or even preliminary care (i.e., tooth extractions, periodontal therapy, bone grafting).
The Cost of Alternative Tooth Replacements
As you compare the benefits of dental implants to other tooth replacement solutions, you will quickly discover that the former do cost significantly more upfront. However, if you begin to break down the cost to maintain these other, more traditional restorative options, you'll discover that implants prove much more cost-effective in the long run. Here's how:
Dentures and fixed bridges require replacement every 5-15 years. When you consider how long your dental implants can last (potentially a lifetime), that can mean a lot of savings. Not to mention, most people with dentures use adhesives to help keep them firmly in place, which can add up over time as well.
Although not necessary a monetary investment, the time you'll spend caring for your dentures or fixed bridge can be much more than with dental implants. With the latter, you do not need to soak them at night like you do dentures.
If you consider how dental implants stimulate the jawbone, other solutions are unable to provide this added benefit. With dentures or a fixed bridge, your bone will continue to deteriorate over time, causing changes in your facial shape and appearance, which can have a negative impact on your overall health and result in more money spent to try and fix it.
Much like the time you'll spend cleaning your traditional tooth replacement prosthetics, the social cost associated with dentures can mean experiencing embarrassment should they slip or fall out while eating or speaking to a group of people. With dental implants, you can feel confident they will remain firmly in place.
When you consider all the different ways dental implants can make a difference in your life, the money you'll spend upfront is well worth the lifetime investment you'll be making in your smile, health, confidence, and quality of life.
About the Author
Dr. Matthew Nawrocki earned his Bachelor of Science degree in chemistry from the University of Florida. From there, he went on to attend the University of Florida College of Dentistry, earning a Doctor of Dental Medicine degree. As a dental professional with Jacksonville Dental Specialists, Dr. Nawrocki and his team understand that the longer you wait to replace a missing tooth, the greater the chances for future dental problems. By entrusting your smile to Dr. Nawrocki, you can rest easy knowing you'll receive an improved, more beautiful smile. To learn more, contact us at (904) 683-4781.