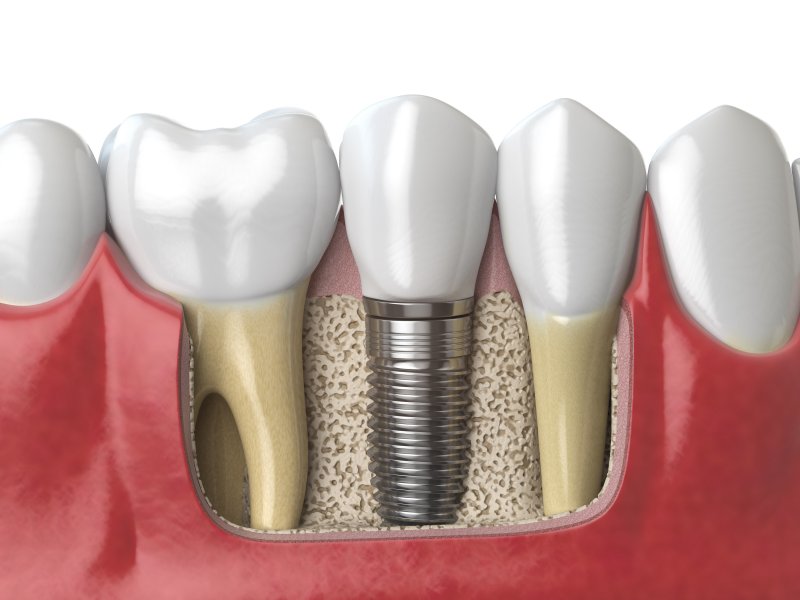 Dental implants are known for their stability and longevity. However, if the foundation in which they are placed is not firm, these unique tooth replacements can quickly fail. If you are living with multiple missing teeth and currently suffering bone loss, a periodontist will likely recommend a bone graft before moving forward with your implant placement. Read on to find out why this is necessary to ensure a longer lifespan for your new smile.
The Purpose of a Bone Graft
Optimal jawbone density is necessary for successful implant placement. When a dentist examines your facial structure during a consultation, they are looking at not only your gum health and teeth but also your bone. The reason it must be strong is to ensure the posts (implants) can properly fuse during osseointegration. It is during this process that a solid foundation is created for your future restoration (i.e., dental crown, bridge, or denture). Without it, the implants will become loose and ultimately fail.
If you've been missing one or more teeth for any amount of time, there is a good chance you will need a bone graft to restore deteriorated areas of your jawbone. Without a root continuing to stimulate this part of your facial structure, it will weaken over time, which can lead to additional bone and tooth loss as well as a shift in your healthy teeth, resulting in potential misalignment.
How it Works
When preparing to undergo a bone graft, your periodontist will first administer anesthesia to numb the area and ensure you feel no pain throughout the procedure. If necessary, they will also provide sedation to increase your comfort level. Once they are satisfied with your inability to feel any pressure, they will make a small incision in the gums to expose the remaining bone.
Using artificial grafting minerals or your own bone, they will place it into the weakened areas to allow both the new and existing bone to fuse and strengthen over time. Closing the gum tissue around the surgical area, you will be required to recover at home for several months, allowing the grafting materials to bond.
Although this procedure adds to the overall timeline for a new smile, it is a necessary part of the process to ensure your implants remain firmly in place for as long as possible. By taking this step and allowing a professional to perform this procedure, you can feel more at ease knowing your new smile is made to last.
About the Author
Dr. Matthew Nawrocki earned his Bachelor of Science degree in chemistry from the University of Florida. From there, he went on to attend the University of Florida College of Dentistry, earning a Doctor of Dental Medicine degree. As a dental professional with Jacksonville Dental Specialists, Dr. Nawrocki and his team understand that the longer you wait to replace a missing tooth, the greater the chances for future dental problems. By allowing Dr. Nawrocki to perform a bone graft and creating a stable foundation for your implants, you can expect a smile that will last decades or longer. To learn more, contact us at (904) 683-4781.