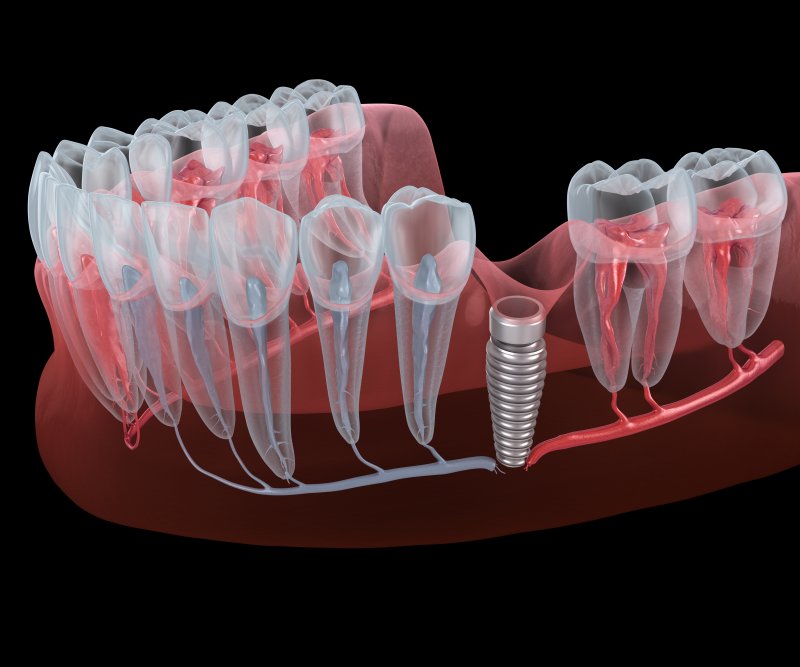 Dental implants are designed to last a lifetime. Unfortunately, rare problems can occur that can result in a dentist recommending removing a failed implant. Although not a welcomed realization, the procedure can lead to a more positive experience once completed. A local dentist shares what you can expect if you are preparing for this type of procedure and why it's necessary to preserve your oral health.
Why Would a Dental Implant Fail?
The most important thing to understand is that while dental implant placement has an extremely high success rate, there is always a chance that the process can be unsuccessful, resulting in implant failure. Whether it happens in the early stages (within a few months of initial placement) or later after a year or so, it is necessary to undergo proper treatment to avoid more serious problems that can develop (i.e., infection, abscess, increasing pain, further bone loss).
Dental implants most commonly fail because an infection develops (perio-implantitis). When bacteria builds and enters the gum tissue, it begins to attack the bone, causing it to weaken and negatively affect the stability of the implant. As a result, you are left with a loose post that can no longer support your restoration.
It is also possible that an implant can fail if it is placed incorrectly. An expert professional will know exactly how and where to place each post to ensure maximum support, but if you see someone who is not skilled at placing dental implants, there is a chance this could happen to you.
How Does the Removal Process Work?
While there are many techniques available that your dentist can use to remove a dental implant, it is important to remember that the goal is to keep as much healthy bone fully intact as possible. Your dentist may choose to use a trough bur, which divides the bone along the edge of the implant and releases any tension that could make the removal process more difficult.
Although there is the possibility that new bone material can be placed around the implant to help keep it firmly in place. By seeing a trained periodontist, they can work to treat the infection that is causing the implant failure and work to avoid complete removal. However, if surgery is inevitable, there is a chance that a new implant may be able to be placed after your mouth has the opportunity to fully heal.
Antibiotics may be necessary as well as improved oral habits to treat early signs of implant failure and avoid the potential of surgical removal. But no matter the recommendation provided by your dentist, you can trust they are considering your oral health first and foremost.
If you are preparing to undergo dental implant salvage (implant removal), make sure you are seeing a trusted professional who can ensure the procedure is safe, effective, and results in improved conditions for your oral health.
About the Author
Dr. Matthew Nawrocki earned his Bachelor of Science degree in chemistry from the University of Florida. From there, he went on to attend the University of Florida College of Dentistry, earning a Doctor of Dental Medicine degree. As a dental professional with Jacksonville Dental Specialists, Dr. Nawrocki and his team understand you want a fully restored smile, and although dental implants are capable of providing this type of goal, there are times when these posts can fail. Should you experience an infection that is causing your implants to become loose, contact us at (904) 683-4781.