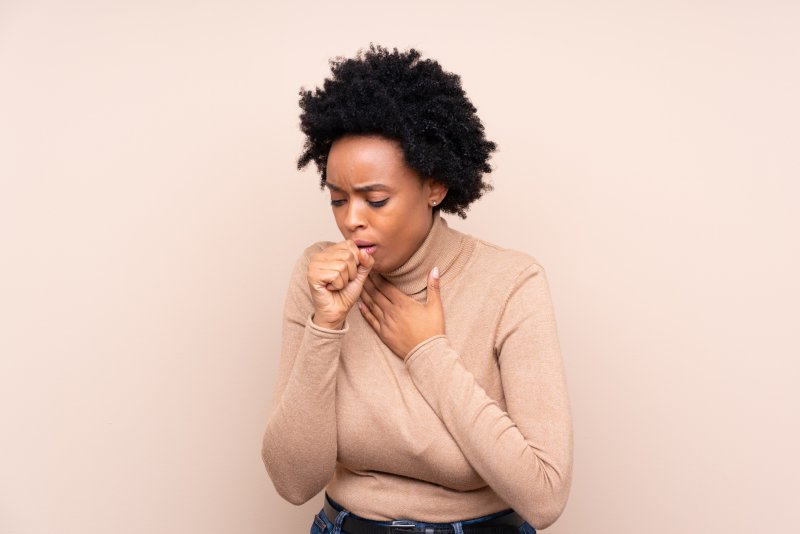 It's that time of year again when coughing becomes far more prevalent due to even the slightest drop in temperature. From a runny nose and the inability to smell to a sore throat and fever, you might even begin to have a metallic taste in your mouth when you cough. What could be causing this? How can you avoid it? A local dentist near me explains what can cause this foul flavor and what you can do to stay healthy this time of year.
What Causes a Metallic Taste in the Mouth?
Have you ever had a metallic taste in your mouth when swallowing? This unpleasant experience can often make it difficult to eat or drink anything, as the foods and beverages you consume will no longer have the same great taste. But what causes it to happen?
There are many reasons, some of which include:
A sinus infection
A cold
Gum disease
Certain medications
Pregnancy
Indigestion
Cancer
Can the Metallic Taste Be Treated?
In most cases, the metallic flavor you taste is only temporary. As long as you are treated for the underlying issue, you can expect it to go away sooner rather than later; however, that's not always the case.
If you are suffering from gum disease, you can take care of the problem by practicing good oral hygiene at home and continuing to see your dentist for regular dental checkups and cleanings every six months. If you have a bacterial infection, you will need to take the medication prescribed by your doctor as instructed, and should you have issues with indigestion, you can find relief from the discomfort and metallic taste by taking antacids to minimize stomach acid.
For individuals undergoing cancer treatments, it is best to avoid taking vitamins or supplements until you speak with your doctor. You do not want to take anything that could negatively impact your current treatment plan.
No one enjoys having a metallic taste in their mouth, so if you prefer, make the switch to plastic forks, knives, and spoons. While you may be tempted to incorporate other additives to your meals to mask the metallic flavor, this can do more harm to your oral and overall health. To find out which treatment method is right for you, contact a member of your dental team to discuss.
About the Author
Dr. Richard Aguila earned his bachelor's degree in Chemistry, graduating Summa Cum Laude, as well as his Doctor of Dental Surgery degree from West Virginia University. He then went on to attend the Naval Medical Center San Diego to complete a hospital-based General Practice Residency. Dr. Aguila also possesses a master's degree in health sciences and a certificate in periodontics. At Jacksonville Dental Specialists, he and Dr. Matthew Nawrocki are dedicated to offering preventive care to help you avoid some of the most common dental problems such as tooth decay and gum disease. If you are experiencing a problem with your oral tissues and need a way to curb the symptoms, contact us at (904) 683-4781.