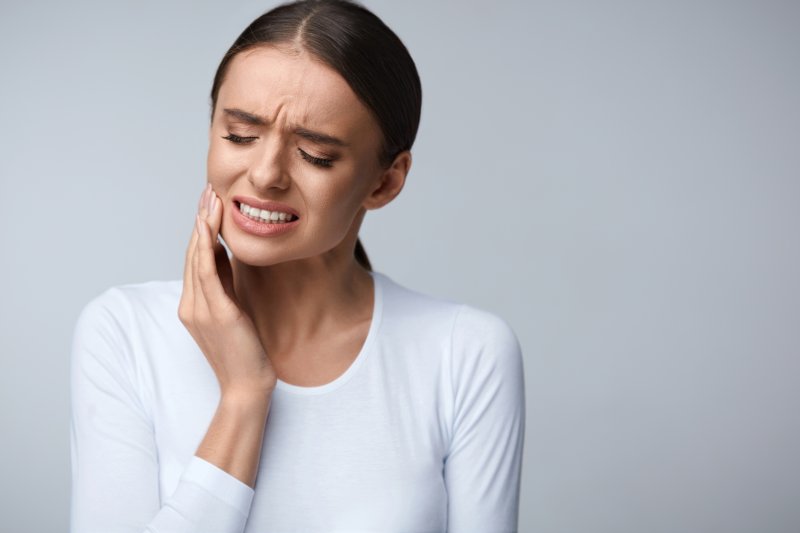 There's nothing worse than suffering from a sinus infection. That is unless you also have nagging tooth pain that simply won't go away. The reality is that your sinus cavity and upper teeth are located in close proximity to each other, and the effects can leave you pleading for anything that will grant you the relief you need. To better understand the connection between these two areas and what you can do to minimize discomfort, a local emergency dentist explains.
The Connection Between Sinuses and Teeth
If you're wondering if your sinus infection can cause tooth pain, the answer is yes it can. While you have four different sinuses located throughout your facial structure, those that are known to contribute to increased dental pain are the maxillary sinuses. Located behind your cheekbones and on both sides of your nose, they are considered the largest and share similar nerves with your teeth and gums.
When you develop a sinus infection and inflammation occurs, it can begin to apply pressure to the nerves, causing your mouth to feel a significant amount of pain. The same can be said if you develop an infection within your oral cavity. It, too, can lead to a problem within your sinuses.
Sinuses or Dental Problems: What is Causing My Toothache?
If you're unsure whether the reason for your toothache is due to sinus pressure, there are ways to tell. If you have a sinus infection, you can expect to experience a runny nose, difficulty smelling, and obstruction within your nasal passage.
However, if you are dealing with a dental toothache, you can expect signs of gum and facial swelling, increased sensitivity to hot or cold temperatures, and pain occurring near a tooth that recently underwent dental work.
Ways to Treat a Sinus Infection and Tooth Pain
If a sinus infection is causing your tooth pain, there are ways to treat it without putting your oral health at risk. Because so many over-the-counter medicines contain a lot of sugar, it is best if you try these remedies first:
Try irrigating your nasal passage with a warm saline solution
Use a topical decongestant for no more than 7 days
Place a warm compress over your sinuses to alleviate pressure
Get plenty of rest and drink lots of water
Take sugar-free medicines to prevent problems occurring within the mouth (i.e. tooth decay, cavities, gum disease)
If you have a fever that is not going down after a few days or are finding it difficult to eat or drink anything because of increasing tooth pain, get in to see an emergency dentist right away. It's important that you pay attention to your symptoms and seek assistance should you believe they are worsening.
By keeping these tips in mind, you can quickly treat your sinus infection and eliminate unnecessary tooth pain, allowing you to get back on your feet in no time at all.
About the Author
If you're searching for a dental professional who takes pride in offering quality preventive care to his patients, then look no further than Dr. Matthew Nawrocki. Earning his Bachelor of Science degree in chemistry from the University of Florida, he went on to attend the University of Florida College of Dentistry, earning a Doctor of Dental Medicine degree. He and the team at Jacksonville Dental Specialists are ready to help you and your family achieve greater oral health by offering a wide range of services to meet your individual needs. To learn more, contact us at (904) 683-4781.