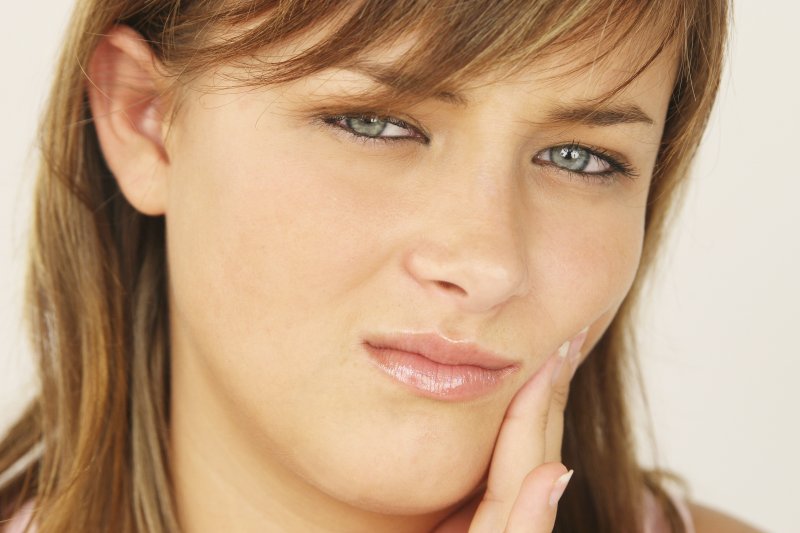 Do you still have your wisdom teeth? Are they causing you to experience pain or have difficulty chewing? While these teeth are typically removed when a patient is in their late teens or early twenties, your third molars may not erupt until a little later in life. If your mouth is not large enough to allow them to move into place, you can be left partially erupted or even impacted wisdom teeth. The longer you wait to undergo wisdom teeth extraction, the greater your risk for infection. Hear from a local dentist who explains what signs to look for that will indicate a problem and what you can do to find relief from the pain.
What are the Signs of an Infected Wisdom Tooth?
Knowing if an infection has developed in one or more of your wisdom teeth may not always be easily identifiable. However, if you know what to look for, you can talk to your dental professional about viable treatment methods to address your wisdom tooth infection. Some of the most common symptoms include:
Fever
Pain around one or more teeth
Pain developing in your jaw or on the side of your face
Increased swelling or redness of your gums
Difficulty chewing or opening your mouth
Swollen lymph glands
Halitosis (bad breath)
How Can Wisdom Teeth Infection Be Treated?
Receiving timely treatment is necessary to prevent your oral health from worsening. It is best if you schedule an appointment with your dentist to discuss how to combat the infection. In most cases, the tooth or teeth will need to be extracted, as this will serve to eliminate the possibility of future infections as well as potential damage to your surrounding tissues and teeth.
Your dentist may clean the infected tooth and gums before having your rinse with an antiseptic mouthwash. If necessary, they may provide you with antibiotics to kill off the infection before discussions wisdom teeth removal. Depending on the status of your third molars (whether they are partially erupted or impacted), you will be required to undergo a complex or simple surgical procedure.
A simple procedure involves gently rocking the partially erupted tooth back and forth until it detaches. If your wisdom teeth are impacted, an oral surgeon will need to make a small incision in the gums to expose the tooth before removing it in pieces to ensure a safe and effective extraction.
If your dentist discovers the infection is minor, it may be possible to treat it at home with an over-the-counter pain reliever, antiseptic mouthwash, and regular brushing and flossing. It is also recommended that you perform a saltwater rinse multiple times a day to thoroughly cleanse the infected area and encourage faster healing.
About the Author
Dr. Matthew Nawrocki and Dr. Richard Aguila know how painful a problematic wisdom tooth can be. No matter the type of extraction needed, their team will go above and beyond to ensure you are completely comfortable throughout the process. By addressing and treating these third molars promptly, you can avoid many common dental problems and go on to enjoy a healthier, more beautiful, and pain-free smile. If you are experiencing pain toward the back of your mouth and have yet to have your wisdom teeth removed, contact us at (904) 683-4781.