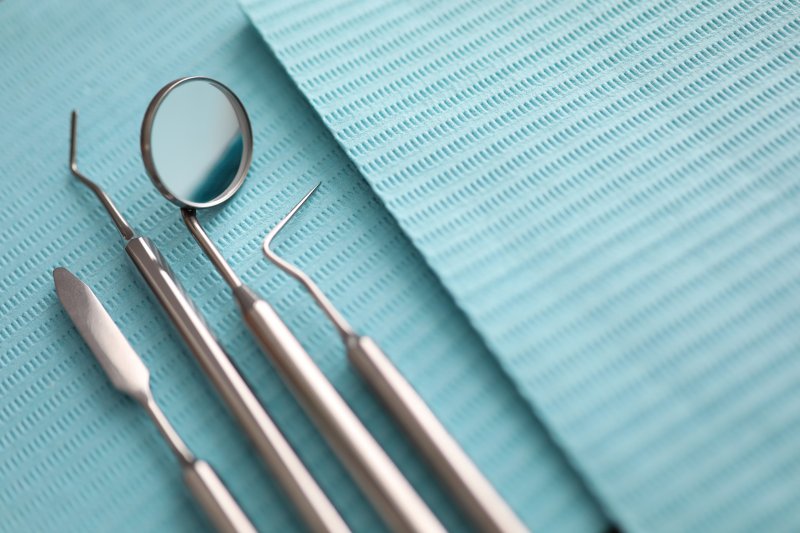 If you're struggling with the idea of seeking emergency dental care amid the COVID-19 pandemic, your dentist understands. Although it is a time of great uncertainty, it's also important that you not forgo immediate emergency dental care should you be faced with a knocked-out tooth or severe toothache. These problems can lead to further damage and result in the loss of teeth and serious health-related conditions. Spend a few minutes learning what your dental office is doing to keep everyone safe and healthy during their visits. From increased sanitizing to wearing personal protective equipment (PPE), you can trust that your dental team is taking the extra steps to keep their office virus-free.
Is It Safe to Visit the Dentist?
Yes. It is safe to visit your dentist's office during this time. If you have a dental emergency that requires immediate care, you should not feel apprehensive or unsafe when walking through their doors. Under normal circumstances, dental practices are required to abide by strict sanitizing guidelines. With the recent developments surrounding COVID-19, additional measures are being enforced to ensure the safety of both staff and patients.
While it is your decision whether or not you choose to seek help, remember the longer you wait, the more damage you can do to your smile. It is better to call and alert the team to your problem and allow them to schedule an appointment.
Dental Office Protocols
To better serve all individuals who come in for emergency help amid the COVID-19 pandemic, your dentist is going above and beyond to follow recommended guidelines and protocols from the Center for Disease Control and Prevention (CDC). Some of these include:
Wearing protective personal equipment (PPE). This includes protective eyewear, facial masks, a face shield, a disposable gown, and gloves.
Providing ample signage to patients entering the dental office. This information includes proper handwashing techniques, what to do if you are displaying symptoms of COVID-19, social distancing requirements, and how to properly (and safely) sneeze or cough using a tissue or the bend of your elbow.
Removing all reading materials and self-service beverage stations from waiting areas.
Rearranging office furniture to ensure social distancing is practiced among patients and staff.
Providing face masks, tissues, hand sanitizer, and additional trash cans throughout the waiting area.
Performing pre-screens on patients to ensure they are not sick or displaying symptoms associated with COVID-19.
Performing daily temperature checks and COVID-19 screenings on staff.
These protective measures may become the new normal for a while but as long as they are keeping everyone safe, you can feel confident in returning to your dentist's office for the care you need.
About the Author
Dr. Matthew Nawrocki and the rest of the team at Jacksonville Dental Specialists want you to feel safe and comfortable when visiting our office. With the recent events surrounding COVID-19, we understand you may be hesitant to seek emergency care at this time; however, we are taking every precaution and adhering to the many protocols set forth by the CDC to keep everyone safe. If you need immediate dental care, please don't hesitate to contact us at (904) 683-4781.