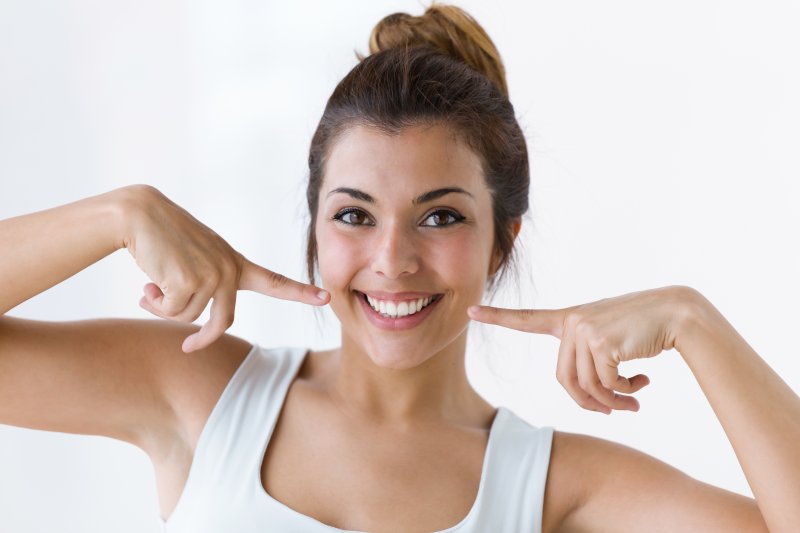 Maintaining good oral health during this time can be challenging. COVID-19 has not only caused people to change the way they interact and do business, but it has also closed down dental offices throughout the country, allowing dentists to only see emergency patients. What does this mean for individuals like yourself who are diligent about your six-month dental cleanings and checkups? How can you maintain a healthy mouth at home until your next visit? A local dentist shares 4 ways you can keep your teeth and gums clean and free of decay and disease during this time.
How Does COVID-19 Impact Dental Offices?
Considered to be some of the cleanest places you can visit, you may be wondering why your local dentist's office is currently closed. As COVID-19 spread quickly throughout the United States, organizations like the Centers for Disease Control and Prevention (CDC), the World Health Organization (WHO) and the American Dental Association (ADA) suggested that dental offices close and reschedule any regular or elective treatments until a later date.
The reasons for this drastic course of action are many, a few of which include:
Elective treatments and regular checkups and cleanings are not as time-sensitive as an emergency appointment (i.e. serious tooth infection or knocked-out tooth) and can be easily rescheduled once everything reopens.
Many dental treatments require the use of aerosols, which can cause droplets to travel to staff or patients, increasing the risk of possible transmission of COVID-19.
Dentists who are currently seeing emergency patients are going above and beyond to keep their offices sanitized and disinfected as well as ensuring all staff wear personal protective equipment (PPE) and perform proper pre-screens before a patient is advised to visit the office.
What You Can Do at Home in the Meantime
If you are waiting to see your dentist for a regular dental checkup and cleaning, you're not alone. Millions of people have been told their current appointments will need to be rescheduled. Fortunately, your oral health doesn't have to take a nosedive as a result. Instead, you can employ these simple tips to keep your teeth and gums happy and healthy:
Make sure you are brushing your teeth twice daily for two minutes. If necessary, use a timer to help keep time, especially if you do not have an electric toothbrush with an automatic shutoff.
Use a toothbrush and toothpaste that carry the ADA Seal of Acceptance. This ensures that the product meets certain quality and manufacturing standards, guaranteeing a proper clean and an appropriate amount of fluoride suitable for both children and adults.
Keep flossing at least once a day using an 18" piece of dental floss. This will ensure you have enough length to effectively remove bad bacteria and food particles from between each tooth.
Don't forget to rinse with an antimicrobial mouthwash. This will rid your mouth of debris and prevent gum disease from developing as well as tooth decay and bad breath.
Remember to change out your brush with a new one every three or four months. If you've been sick, purchase a new manual brush or change out the electric head as soon as you are clear of the virus.
Your dentist and dental team are still available to help if you have any questions or concerns about your oral health. Whether facing a dental emergency or needing recommendations for the right tools and techniques, don't be afraid to call.
About the Author
Dr. Matthew Nawrocki and his team understand you may be worried about your oral health during this time. With the outbreak of COVID-19, dental offices throughout the country are closed and seeing only emergency patients. Fortunately, the staff at Jacksonville Dental Specialists are still available to answer your questions and keep you informed about ways to improve and maintain your healthy smile at home. If you or someone you love need emergency dental care, or if you have questions about what you can do to prevent decay and disease from overrunning your oral health, contact us at (904) 683-4781.