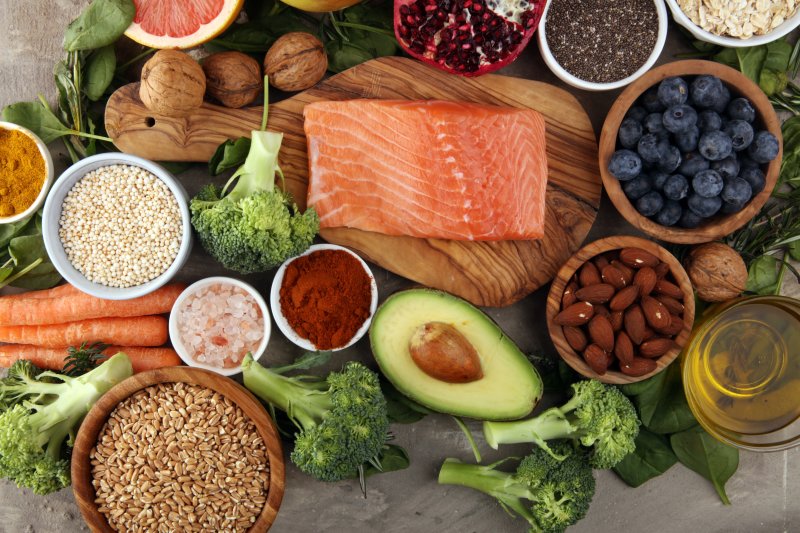 As dentists and doctors throughout the country celebrate National Nutrition Month, it's time to consider how making changes to your daily diet can make a real difference in your smile. You know the damaging effects of eating too much sugar and starch, but do you know the benefits of incorporating more dairy, lean proteins, or leafy greens into your meal plan? Spend some time learning more about how you can transition to a healthier lifestyle and ultimately, improve and achieve a beautiful smile.
Ways to Build a Healthier Diet
National Nutrition Month is about learning how to make healthier choices, eat right, and cook tasty meals that include nutrient-rich foods. While you might think it's too hard and too time-consuming, it doesn't have to be! It also doesn't have to consist of eating the same meals every day. With so many options available as well as tasty and delicious recipes, you can quickly begin making the transition to a healthier you.
If you want to learn what you can do to start the process, consider the following:
Drink plenty of water. Cut back on sodas, tea, coffee, and other sugary, caffeinated beverages.
Never go to the grocery store without a list. This will help you stick to the items you need instead of reaching for the ones you don't.
Take time to read the labels before buying.
Establish a "meal prep" day. This will alleviate the "what to fix" question throughout the week and ultimately save time.
Opt for healthier choices should you choose to dine out.
Practice portion control.
Try out different recipes so you're not eating the same thing every day.
How Nutrient-Rich Foods Positively Impact Your Oral Health
Your waistline isn't the only thing that will benefit from healthier food options. In fact, all areas of your body, brain, and smile will improve. To better understand how you can live with beautiful teeth and gums as a result of your diet, consider some of these food options:
Salmon, almonds, tofu, milk, cheese, and yogurt all contain vital amounts of calcium and are geared to strengthen bones and tooth enamel. Not only will it reduce your risk for developing sensitive teeth and decay, but it will also make your teeth stronger and lower your chances of experiencing a dental emergency.
Eggs, fish, lean meat, dairy, and nuts contain phosphorus, which is great for protecting tooth enamel against decay and damage. Daily use of your teeth can cause small cracks and fractures to develop, but by incorporating these foods, your teeth will suffer less with normal use.
Citrus fruits, tomatoes, broccoli, potatoes, and spinach are high in Vitamin-C and are ideal for better gum health. If you want to avoid red, inflamed, or bleeding gums, make sure to incorporate these food items into your diet.
Give your teeth and gums the attention they need and deserve. Make smarter food choices and enjoy a healthier, longer-lasting smile.
About the Author
If you're searching for a dental professional who takes pride in offering quality preventive care to his patients, then look no further than Dr. Matthew Nawrocki. Earning his Bachelor of Science degree in chemistry from the University of Florida, he went on to attend the University of Florida College of Dentistry, earning a Doctor of Dental Medicine degree. He and the team at Jacksonville Dental Specialists are ready to help you and your family achieve greater oral health by offering a wide range of services to meet your individual needs. To learn more, contact us at (904) 683-4781.