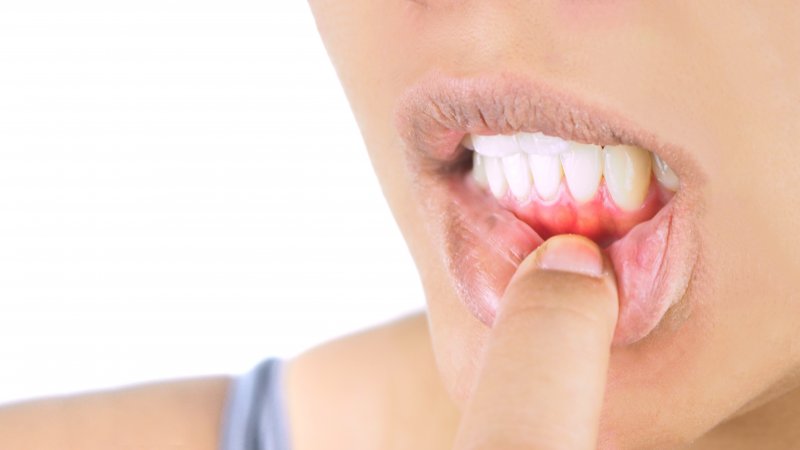 If you recently visited your dentist's office and learned that you have gum disease, you may be wondering why it's such a big deal. Although commonly seen by dental professionals, it can quickly escalate and worsen over time, leading to serious oral and overall health problems. In order to prevent the deterioration of your smile as well as your body, learn about the stages of gum disease and what you can do to stop it in its tracks.
What Are the Stages of Gum Disease?
You might be surprised to learn that there are four different stages of gum disease. Depending on when it is caught will determine how best to treat it.
Gingivitis
If you are fortunate enough that you only have gingivitis, that means your dentist caught it in the earliest stage. It also means it is reversible. When plaque and tartar build around the teeth, it can cause reddening, puffiness, and minimal bleeding. It can also lead to bad breath. However, with regular dental checkups and cleanings and proper oral hygiene practice at home, you can reverse your symptoms and regain your gum health.
Slight Periodontal Disease
Known as the second stage, this is when it is still manageable but no longer reversible. Once the infection spreads to the bone, you will begin to notice your jawbone deteriorating. Some of the most common signs associated with this stage include swelling, bad breath, red and bleeding gums, and soft tissue pockets deepening.
Moderate Periodontal Disease
You will find that any stage beyond gingivitis is not reversible. Once you've reached the moderate phase, you will begin to notice your gum pockets become even greater, making it easier for bacteria and food particles to become trapped and infection to attack your soft tissues and bone. This is also the time when infection and inflammation can enter your bloodstream and cause problems for your overall health.
Advanced Periodontal Disease
Considered the "final stage" of the disease, advanced periodontal disease typically results in 50-90% of bone loss as well as pus-filled gums, loose teeth, difficulty chewing, and increased halitosis. If treatment is not sought, you can be at risk for missing teeth, gum recession, spaces between teeth, and serious health conditions such as heart attack, stroke, diabetes, neurological disorders, respiratory disease, and more.
What Can Be Done to Treat It?
Apart from gingivitis, which can be reversed with frequent checkups and cleanings, gum disease that has advanced beyond the first stage will require more complex periodontal therapy.
The most common is scaling and root planing. This is performed once moderate periodontal disease is present. Your dental team will begin by removing the plaque and tartar build up from beneath the gum line before smoothing out the tooth's root to encourage proper reattachment.
If you are experiencing advanced periodontal disease, it may be necessary to have oral surgery or laser therapy performed to remove harmful bacteria and clean the gum pocket formations around your teeth.
Periodontal patients typically require more frequent visits to the dentist's office to ensure reinfection does not occur. Make sure you keep these appointments in order to stop the progression of gum disease and maintain your oral and overall health.
About the Author
Dr. Richard Aguila earned his bachelor's degree in Chemistry, graduating Summa Cum Laude, as well as his Doctor of Dental Surgery degree from West Virginia University. He then went on to attend the Naval Medical Center San Diego to complete a hospital-based General Practice Residency. Dr. Aguila also possesses a master's degree in health sciences and a certificate in periodontics. At Jacksonville Dental Specialists, he and Dr. Matthew Nawrocki understand the difficulties gum disease can pose to your oral and overall health, which is why we offer periodontal therapy to improve your oral tissue and reduce the likeliness for additional health problems. Find out how we can help you regain control of your oral health by contacting us at (904) 683-4781.