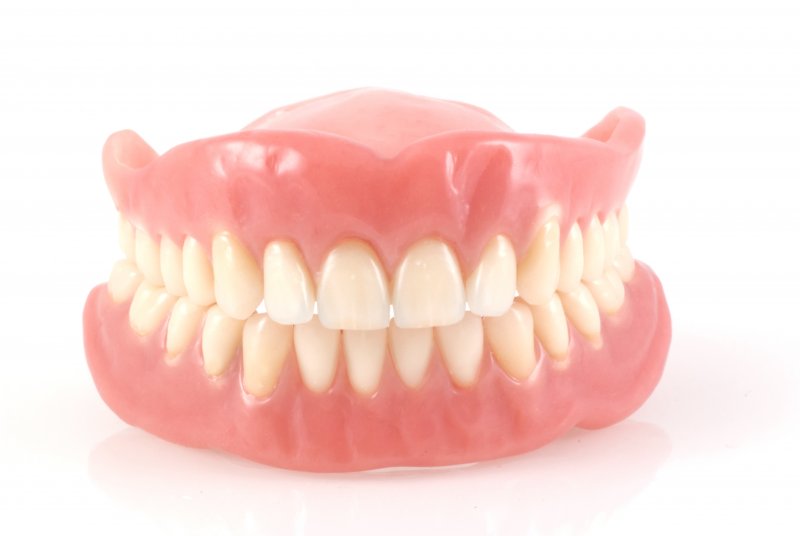 Missing teeth require effective and reliable restorations to replace them. It is likely you have a multitude of questions to ask your dentist when choosing the right form of treatment, one of which is probably "How long do dentures last?" As a reliable solution for tooth replacement, dentures provide a wealth of benefits, but they're not permanent like dental implants. So, if you're opting for this traditional, yet, effective method of treatment, take some time to learn how you can extend their livelihood and enjoy a complete smile for longer.
How Long Can Dentures Last?
To answer this question, it is dependent upon how well you take care of your dentures and how quickly changes occur within your own facial structure. In most cases, dentures are known to last anywhere from 5-10 years. The reason you will be less likely to get more time out of them than that is due to a variety of reasons, such as:
Age
Changes in jawbone size
Changes in facial structure
When you begin to feel as if your dentures no longer fit as they should, it's important that you get in to see your cosmetic dentist as soon as possible. Prosthetics that no longer fit properly and that are not fixed can cause sores to develop as well as infections.
Ways to Extend Their Lifespan
To ensure that you get the most life out of your dentures, it is important that you see your dentist on a regular basis. Just because you no longer have natural teeth doesn't mean you get to skip out on your six-month dental appointments. During these visits, your dentist will check their condition as well as your gums to make sure everything is fitting properly.
If they notice that your gums are shrinking or changes are occurring that are making it difficult for your dentures to sit in the appropriate place, they will adjust or reline your dentures, prolonging your prosthetic's longevity and preventing additional problems in the future.
It is also important that you are careful when cleaning your dentures. They should soak at night while you are sleeping, but you will also need to brush and clean them each day. By placing a towel in the sink, you can avoid a crack or chip in your denture should you accidentally drop them while cleaning.
Replacing your missing teeth requires an investment on your part, so make it worth your while. By seeing your dentist regularly and taking care while cleaning your dentures, you will find that you enjoy the look and feel of your new smile for many years.
About the Author
Dr. Matthew Nawrocki earned his Bachelor of Science degree in chemistry from the University of Florida. From there, he went on to attend the University of Florida College of Dentistry, earning a Doctor of Dental Medicine degree. Dr. Nawrocki and his team at Jacksonville Dental Specialists want to make sure you are aware of your options, so when it comes to missing teeth, you have all the necessary information you need to make a confident decision. To learn more about dentures, contact us at (904) 683-4781.