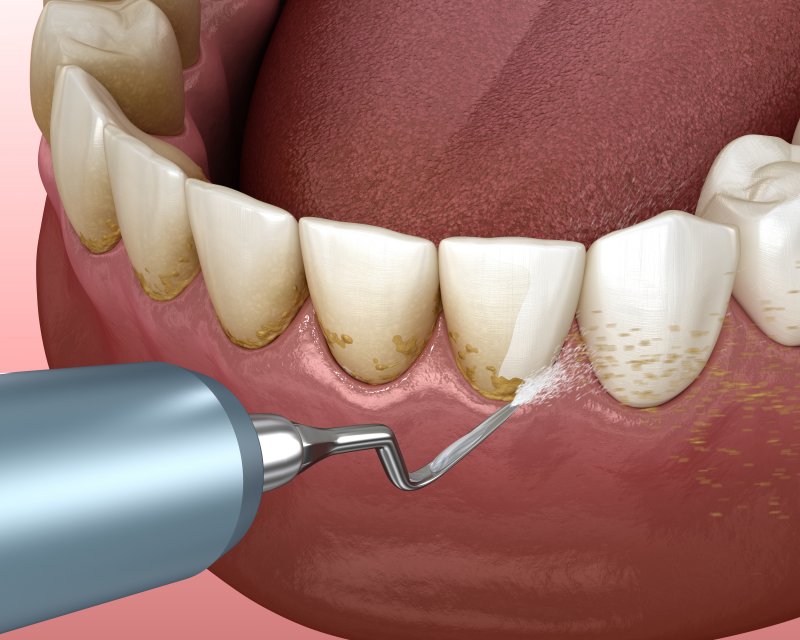 Millions of adults in the United States are living with some form of gum disease, also known as periodontal disease. While many of them do not know they have it, this poses a problem for dentists, as they must work fast to treat a problem that can worsen quickly and lead to serious complications surrounding a person's oral and overall health. So, what can be done? Fortunately, there are a variety of periodontal treatments available to restore dental health. If this sounds like something you could benefit from, read on to find out what your periodontist can do to improve your teeth and gums.
What is Periodontal Disease?
Periodontal disease, also more commonly known as gum disease, attacks the soft oral tissue surrounding the teeth, causing an infection to develop above and below the gum line. Occurring first as gingivitis, which is considered the mildest form, the gums will be red, puffy, and may slightly bleed while brushing and flossing. If caught during this stage, it can be reversed through regular dental cleanings and good oral hygiene practiced at home.
If allowed to progress, gingivitis can escalate to periodontitis, which can cause gum pockets to form and lead to bone and tooth loss. Not to mention, if the infection and inflammation enter the bloodstream, a person can develop diabetes, high blood pressure, heart attack, stroke, and a host of other cardiovascular, respiratory, and neurological conditions.
What Are the Different Types of Treatment Available?
When a person develops gum disease, it is imperative that they see a periodontist, which is someone who specializes in the prevention, diagnosis, and treatment of periodontal disease. In working with a periodontist, the patient can undergo various types of treatment in an effort to restore dental health. Some of the available treatments include:
Scaling and Root Planing: This is a process where plaque and tartar are removed from beneath the gum line using special dental tools or a soft tissue laser. Once removed, they will begin to smooth out the roots of the teeth to make it harder for plaque and tartar to build up. It also reduces the risk for reinfection and encourages the gums to reattach to the teeth. A topical antibiotic can also be applied to reduce bacteria beneath the gums.
Laser Therapy: Using a soft tissue laser, the scaling and root planing procedure can be completed in less time and with less bleeding and discomfort between treatments. Laser therapy also makes it possible for patients to experience less recovery time. The laser's high-intensity light waves target and detect infected gum tissue, allowing the periodontist to remove small amounts of tissue while leaving healthy tissue alone. The laser cauterizes the gums, reducing the amount of bleeding.
Gum Grafting: Since periodontal disease often leads to gum recession, the teeth can begin to appear longer. In order to restore the shape and structure of the gum line, the periodontist can perform a gum graft by taking tissue from other parts of the mouth (i.e. the roof of the mouth, palate, or cheek) and place it in the correct area before stitching it into place.
Living with gum disease doesn't have to be a reality. In fact, it shouldn't be. Dentists see patients suffering from it all the time, which is why there are effective treatments available to combat and prevent future reinfection. If you believe you are suffering from the symptoms associated with gum disease, talk to your dentist right away.
About the Author
Dr. Richard Aguila earned his bachelor's degree in Chemistry, graduating Summa Cum Laude, as well as his Doctor of Dental Surgery degree from West Virginia University. He then went on to attend the Naval Medical Center San Diego to complete a hospital-based General Practice Residency. Dr. Aguila also possesses a master's degree in health sciences and a certificate in periodontics. At Jacksonville Dental Specialists, he and Dr. Matthew Nawrocki understand the difficulties gum disease can pose to your oral and overall health, which is why we offer periodontal therapy to improve your oral tissue and reduce the likeliness for additional health problems. Find out how we can help you regain control of your oral health by contacting us at (904) 683-4781.