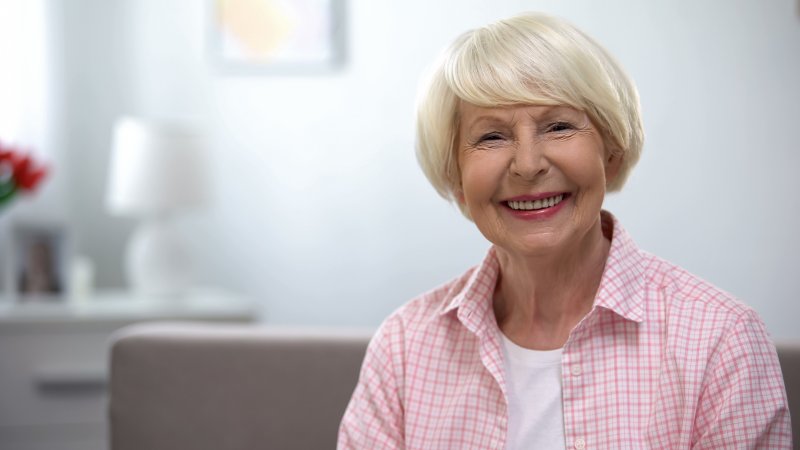 Have you considered dental implants to replace your missing teeth? Tooth loss can cause a wide array of problems for your oral and overall health as well as your facial appearance. From a sagging or "collapsed" facial structure to a misaligned bite, it's important that you opt for a solution that will halt these changes and instead, improve the health and appearance of your smile. Find out more about dental implants and their many benefits.
What Are Dental Implants?
Dental implants are small titanium posts that are surgically placed into the jawbone. Consisting of the implant, an abutment, and a custom-made dental restoration (i.e. dental crown, implant bridge, or implant-retained denture), they are designed to restore the entire tooth structure from the root up and last decades, if not a lifetime.
How Does Tooth Loss Negatively Impact Your Face?
Tooth loss does more than just affect your oral health. If left untreated over time, it can not only lead to bone and additional tooth loss, but it can also cause your natural, healthy teeth to shift in an attempt to cover the vacated socket(s). This can cause additional problems such as excessive wear and tear on your teeth and chronic jaw pain.
Not to mention the changes your face will undergo as a result. When teeth are missing, your bone begins to lose its durability and strength. As time passes, it will begin to deteriorate and as a result, changes in your facial appearance will occur. Many individuals suffer from what is known as "facial collapse." This imagery is typically seen in television and movies where an elderly person with no teeth looks as if their lips are caving into their mouth.
To prevent this from happening, you need a solution that will keep your bone from worsening and halt other effects brought on by tooth loss – dental implants.
What Are the Benefits of Dental Implants?
When talking with your dentist about improving your smile with dental implants, don't be surprised if he mentions the many benefits you'll see by opting for this type of treatment, including:
A longer-lasting restoration: Dental implants can last a lifetime with proper care and maintenance.
Easy to clean: All you need is your toothbrush, floss, and mouthwash, in addition to maintaining regular dental checkups and cleanings with your dentist.
No chance for decay: Because your dental restoration is not a real tooth, it cannot decay; however, your nearby teeth can so make sure you're following a daily oral hygiene routine.
No food restrictions: Your dental implant(s) will function like a regular tooth, so you'll be able to eat the foods you love without worrying about your implant falling out.
A natural look and feel: Since your implant will look just like a normal tooth, and because it restores the entire tooth structure, you'll be able to enjoy a uniform, comfortable, and fully functional smile.
Don't let tooth loss negatively impact your facial appearance. Consider dental implants as a safe and effective way to replace your missing teeth and get back to enjoying how you look and feel with a complete smile.
About the Author
Missing teeth are a serious concern for not only a patient but a dentist, too. At Jacksonville Dental Specialists, Dr. Matthew Nawrocki works hard to combat this issue by offering dental implants as a way to effectively halt the negative impact brought on by tooth loss. As a highly-skilled and trained dental professional, Dr. Nawrocki earned his Bachelor of Science degree in chemistry from the University of Florida. From there, he went on to attend the University of Florida College of Dentistry, earning a Doctor of Dental Medicine degree. Whether you've lost a tooth to poor oral hygiene, injury, or gum disease, he can give you back your confidence and aesthetically pleasing smile. To learn more, contact us at (904) 683-4781.