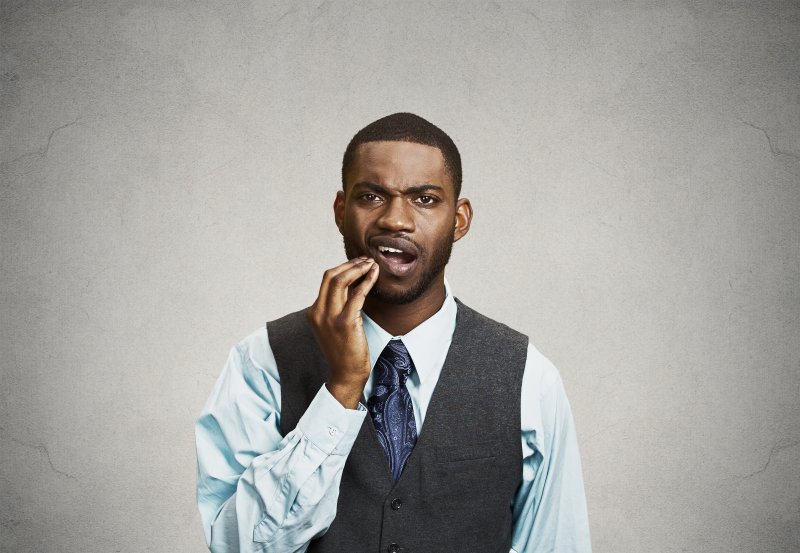 When a tooth needs to be extracted, it's important that you take proper measures to ensure your recovery is thorough and effective. A dry socket is one of the most worrisome prospects after a tooth extraction, so if you want to prevent this from occurring, a local dentist shares 4 ways you can take better care of your oral health and keep the pain away.
What is a Dry Socket?
A dry socket is when a blood clot that has formed after a tooth extraction is moved or dissolves. This can cause immense pain and discomfort during the healing process. The original blood clot is meant to protect the bone and nerve tissue surrounding the socket as well as help your gums to heal effectively.
4 Ways to Prevent a Dry Socket
To ensure your clot stays in place, you'll want to make sure you do the following:
Avoid Using Straws
Sucking from a straw is one of the easiest ways to dislodge a blood clot. This is one of the many reasons why after having dental implants, a root canal, or a tooth extracted, it's important that you avoid straws at all costs. The suction and movement of your facial muscles can cause the clot to move. It's best if you stay away from straws for at least one week after having a tooth removed.
Eat Soft Foods
This is a common tip provided by both dentists and physicians after any type of surgery. Eating soft foods in the days after surgery will help to reduce pain and prevent additional problems from occurring. Yogurt, applesauce, and mashed potatoes are excellent options. Stay away from soup, as it can dislodge your blood clot, as well as hard or crunchy foods like chips, fruit, or raw vegetables.
Maintain Good Oral Hygiene
Keep your teeth and gums clean by regularly brushing and flossing. This will keep germs from spreading, and it will prevent an infection from developing and negatively impacting the blood clot. It may be necessary for you to talk to your dental team about how to brush and floss your teeth during your recovery phase.
Avoid Smoking or Using Tobacco
Studies have shown that 12% of individuals who smoked after a tooth extraction developed a dry socket. The process of smoking a cigarette, cigar, or using a vaping device causes you to inhale and move your facial muscles in a way that can easily move the blood clot. Apart from the resulting dry socket, smoking makes it harder for your body to heal. It will be necessary for you to avoid smoking or using any kind of tobacco product in the weeks before and after surgery.
Take the necessary precautions to keep your mouth healthy and free from pain. Tooth extractions are never fun but with the proper tools, tips, and dental team, you can heal quickly and be on your way to a better, healthier smile.
About the Practice
Tooth extractions are never fun, but Dr. Matthew Nawrocki understands that they are a necessity when your oral health is at risk. He and the team at Jacksonville Dental Specialists want to make sure your recovery after having a tooth removed is swift and successful. You can expect to receive valuable tips on how to prevent dry sockets and heal quickly as part of your overall treatment and care. Dr. Nawrocki's expertise and training make him a qualified and popular dentist among residents in Jacksonville and its surrounding communities. Earning his Bachelor of Science degree in chemistry from the University of Florida, he went on to attend the University of Florida College of Dentistry, earning a Doctor of Dental Medicine degree. To learn more, contact us at (904) 683-4781.