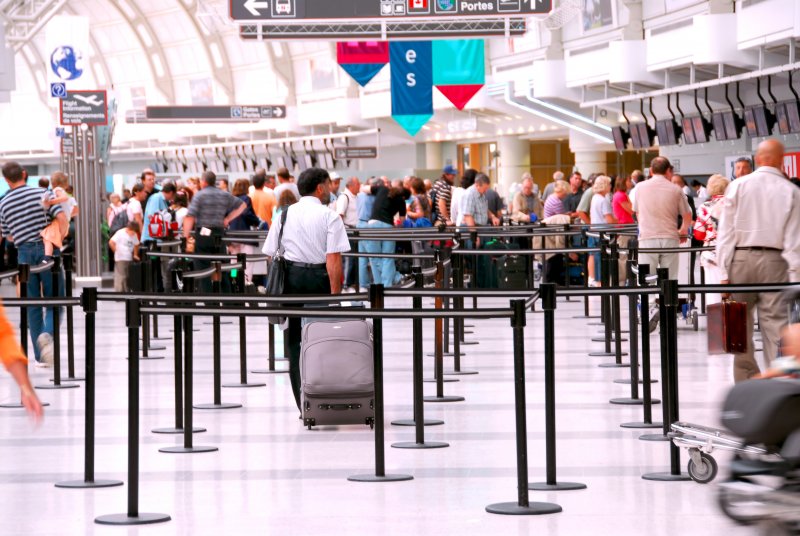 You're standing in line, waiting your turn to walk through the metal detector at the airport when suddenly, you remember you have dental implants. Will they set it off? Will they pull you out of line and wave their wand to find the culprit that sounded the alarm? If you're worried about your upcoming flight and whether your implants will cause all eyes to be on you, read on to learn how these security measures work and if your restorations will even be detectable.
What Are Dental Implants?
Dental implants are made of titanium and mimic your natural tooth root. Surgically placed into the jawbone, titanium has been proven to be the most effective at bonding to the bone through osseointegration. This not only improves your oral health by ensuring the jawbone remains stimulated and strong, but it makes them a more stable, functional, and longer-lasting prosthetic for individuals looking to replace their missing teeth.
Will Dental Implants Set Off the Metal Detector?
Before you begin to fret that you'll be embarrassed by TSA Airport Security, it's important that you understand whether your implants will even be noticeable. Unlike stainless steel, which is known to set off metal detectors, dental implants are made of titanium, which isn't magnetic.
When passing through one of these detectors, its electromagnetic field sets off an alarm anytime a magnetic metal appears (i.e. nickel, iron, steel). The likeliness that your dental implants will sound the alarm and, thus, the cavalry of TSA agents is slim.
Now that more airports employ the use of full-body scanners, it is possible that your implants may show up on the imaging software; however, due to its location, it's highly unlikely that you will be stopped or pulled to the side for additional screening. Most agents are undeterred by metal found within the mouth, especially since the average dental implant is only 3.4 to 5.8 mm in diameter.
Going through airport security can be a bit nerve-racking even if you have nothing that should be cause for concern. Should your implants somehow set off an alarm or raise a flag among TSA agents, trust that it will be a quick check, and you'll be back on your way to your gate and destination.
About the Author
Dr. Matthew Nawrocki earned his Bachelor of Science degree in chemistry from the University of Florida. From there, he went on to attend the University of Florida College of Dentistry, earning a Doctor of Dental Medicine degree. As a dental professional with Jacksonville Dental Specialists, Dr. Nawrocki and his team understand that the longer you wait to replace a missing tooth, the greater the chances for future dental problems. By entrusting your smile to Dr. Nawrocki, you can rest easy knowing you'll receive an improved, more beautiful smile. To learn more, contact us at (904) 683-4781.