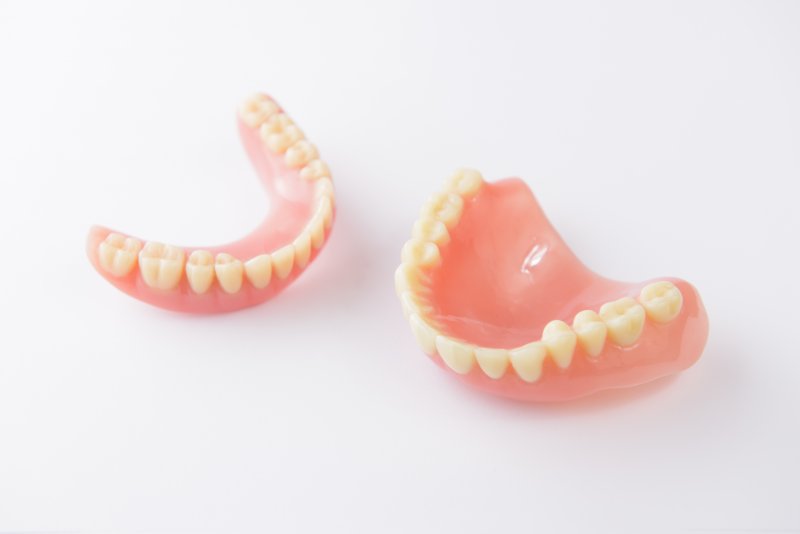 Dentures have been around for thousands of years. They have managed to serve as one of the most popular, safe, and effective restorative methods for people with missing teeth. Over the years, advancements in dentistry have led to improved solutions such as dental implants, but dentures have continued to "hold their own" against this new approach. But can dentures truly stand up to the benefits surrounding surgical implants? Can they prevent bone loss? Find out if dentures can give you more than just a natural-looking smile. Discover if they can truly restore your teeth from the root up.
Can Dentures Prevent Bone Loss?
If you understand how dentures work, you know that they sit on top of the gum line and your natural suction helps to keep them in place. Not only can they provide you with a complete smile, but they can improve your confidence, too.
Unfortunately, if you're hoping that a more cost-effective tooth replacement solution like dentures will prevent bone loss, that's simply not true. As beneficial as they are to restore the look of your smile, they do little to prevent deteriorating bone.
How Can You Avoid It?
One of the most effective and proven methods of maintaining a strong jawbone is with implant-retained dentures. This unique treatment offers the benefit of dentures but with a more stable, functional, and natural look and feel. Plus, it actually restores your teeth from the root up!
These implant dentures require your dentist to surgically place anywhere from 4 to 6 titanium posts in your jawbone. These posts act as your tooth's root, giving your bone the stimulation it needs to stay strong and hold up your implant and custom prosthetic.
In a process known as osseointegration, the implant will fuse to the bone and surrounding tissues, effectively securing it into place. This occurs when you are at home healing for the 3 to 6-month period after having your implants placed. Once you've fully healed, you'll return to your dentist office to have your custom denture secured into place.
What Are the Benefits of Implant-Retained Dentures?
As you're weighing your options and deciding how you want to replace your missing teeth, you might have trouble overlooking the many benefits offered with implant-retained dentures, including:
Increased confidence
Improved facial appearance
Greater stability
Improved oral health
More functionality
Longer-lasting restoration
Natural look and feel
No chance for decay
When deciding which restorative method you want to pursue, make sure you consider all the factors associated with your oral health. Dentures can be a great way to restore the aesthetics of your smile, but if you want a tooth replacement that will last for decades or more and actually improve your oral health, there's no better solution than implant-retained dentures.
About the Author
Dr. Matthew Nawrocki earned his Bachelor of Science degree in chemistry from the University of Florida. From there, he went on to attend the University of Florida College of Dentistry, earning a Doctor of Dental Medicine degree. Dr. Nawrocki and his team at Jacksonville Dental Specialists want to make sure you are aware of your options, so when it comes to missing teeth, you have all the necessary information you need to make a confident decision. To learn more about dentures and dental implants, contact us at (904) 683-4781.