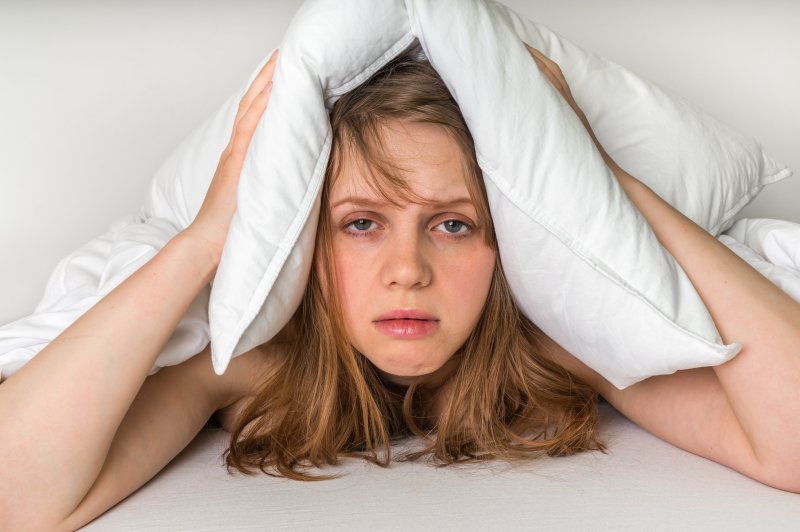 For years, you've battled sleepless nights and exhaustive days. At this point, it's been going on so long, you've forgotten what it's like to feel rested. You've come to the conclusion that this is "just the way it's going to be," and feel as if there is no reason to attempt a resolution. Unfortunately, untreated sleep apnea can lead to a host of health-related problems. Find out just how serious this condition can be and what you can do to treat it.
What is Sleep Apnea?
When you are asleep and stop breathing, you are experiencing what is known as apnea, and there are three different types: Obstructive Sleep Apnea (OSA), Central Sleep Apnea (CSA) and Complex Sleep Apnea Syndrome. The most common is OSA. When you cease breathing for 10 or more seconds, it is because your airway is blocked by relaxed muscles falling back on your throat.
This can happen hundreds of times each night. The brain will attempt to trigger the body to its need to breathe, which will usually result in an immediate increase and decrease in blood pressure. This can cause serious, if not dangerous, health conditions if left untreated.
What Can Happen if Sleep Apnea is Left Untreated?
The most important thing to remember is if you suspect you have sleep apnea, you should see your doctor as soon as possible. Millions of adults who suffer from this sleep condition go untreated each year, which increases the risk of various health-related problems.
Should you avoid the signs and symptoms associated with sleep apnea, you could be putting yourself at risk for any of the following problems:
High blood pressure – Sudden drops in your oxygen levels can strain your cardiovascular system, resulting in hypertension.
Heart disease – You could experience a heart attack, stroke, or atrial fibrillation. If you have heart disease, low blood oxygen can cause sudden death.
Diabetes – If you are overweight and have sleep apnea, you are at an increased risk of developing insulin resistance.
Liver issues – Sleep apnea can cause scarring of the liver and abnormal results regarding liver function.
Negative cognitive brain function – Chronic fatigue can cause the brain to experience memory loss and ultimately, progressive brain damage.
How Can You Treat It?
Most commonly, there are two different methods of sleep apnea treatment. Your dentist can discuss your options and determine which one is right for you:
CPAP Machine – This Continuous Positive Airway Pressure (CPAP) machine pushes air into the nasal mask you wear while asleep. The airflow is continuous, so it keeps your airway open throughout the night. Although effective, the CPAP machine has led to many patients forgoing treatment because of the difficulties maneuvering the equipment and uncomfortable side effects.
Oral Appliance Therapy – This is an alternative method to the CPAP, and it is much more compact and portable. An oral appliance is designed to mimic the appearance of a mouthguard. It is customized to your individual needs and is worn while you sleep. The device repositions your jaw and tongue, allowing your airway to remain open and unblocked. This results in restful sleep for a majority of patients.
Don't let another night of restless sleep go by. It's time to take control of your sleep apnea and receive an official diagnosis via a sleep study. Once you have the results, your dental professional can begin treating you, so that you can say goodbye to sleep deprivation and hello to a well-rested lifestyle.
About the Author
Dr. Richard Aguila earned his bachelor's degree in Chemistry, graduating Summa Cum Laude, as well as his Doctor of Dental Surgery degree from West Virginia University. He then went on to attend the Naval Medical Center San Diego to complete a hospital-based General Practice Residency. Dr. Aguila also possesses a master's degree in health sciences and a certificate in periodontics. At Jacksonville Dental Specialists, he and Dr. Matthew Nawrocki are passionate about helping patients achieve better sleep. If you're suffering from sleep apnea and are unsure of how you can seek treatment, contact us at (904) 683-4781.