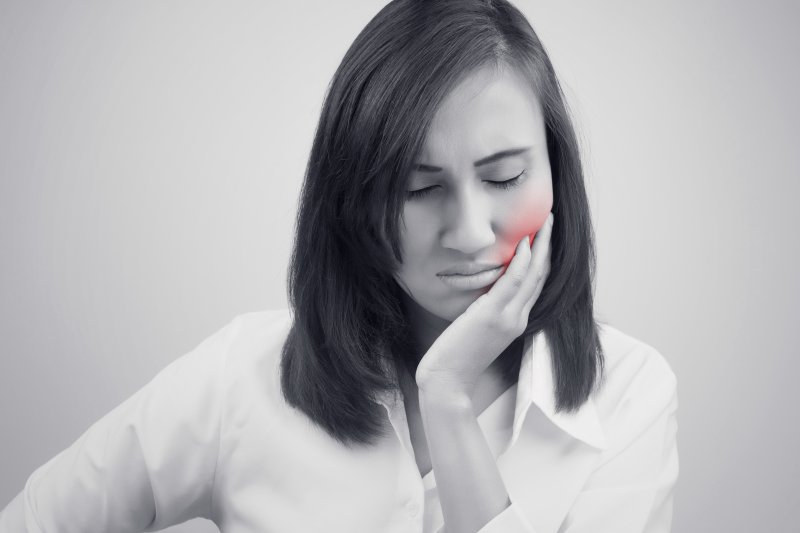 Do you have red and swollen gums? Are you noticing them bleeding when you brush or floss your teeth? If so, this problem can quickly progress, leaving your oral health in jeopardy. Gum disease is a serious issue, and if left untreated, you can face bone and tooth loss, as well as developing health-related conditions such as heart and respiratory disease, and even negative cognitive brain function. To learn why you have swollen gums, here are 4 reasons and how treatment can help you take back your oral health.
Pregnancy
When you become pregnant, your hormones are all over the place. It doesn't matter if you're having a boy or girl, pregnancy can cause your body to experience a wide range of changes, especially when it comes to your teeth and gums. As your hormone production increases the blood flow to your gums, you can expect to see more bleeding, irritation, and swelling in this particular soft tissue.
It's important to stay on top of your oral hygiene routine. Your body will need that consistency because your hormonal changes will make it harder for your body to fight off any bacteria that develops in your mouth. If this bacteria is allowed to grow around the gum line, there is an increased chance you'll develop gingivitis.
Gingivitis
Considered the early stage of gum disease, gingivitis occurs when bacteria and plaque form around the gum line and cause your gums to become irritated and swollen. You may even notice they are red and bleeding when you brush and floss. If treated early, gingivitis can be reversed by practicing good oral habits at home and receiving regular dental cleanings.
However, if left untreated, it can progress into periodontitis, which is a more advanced stage of gum disease that can cause bone and tooth loss. When plaque and tartar are beneath the gum line, it will create pockets that allow bacteria to become trapped. This causes an infection, which can enter your bloodstream and lead to serious health conditions.
If you suspect you have gingivitis, make an appointment with your dentist to have your teeth thoroughly cleaned, so you can stop tartar in its tracks.
Infection
Apart from the infection that occurs as a result of gum disease, there are other types of infection that can cause your gums to swell, including:
When an infection is the result of fungi or a virus growing in your mouth, you will begin to notice that your gums experiencing the effects of the infection, most notably they'll begin to swell.
Vitamin Deficiency
Part of having good oral hygiene is making sure you are eating a balanced diet and taking in the correct nutrients your body and mouth need. When you lack enough Vitamin C, you can develop anemia and gum disease, causing them to swell. Vitamin C is essential for repairing your teeth and gums, so it's important to eat foods that are rich in this particular vitamin, such as:
Citrus fruits (not too many or you could have problems with cavities and weakened enamel)
Tomatoes
Broccoli
Sprouts
Berries
How to Treat Swollen Gums?
There are various you can treat your swollen gums at home, such as:
Brush and floss your teeth gently, careful to not irritate them more than they already are. If necessary, buy a softer dental floss to prevent harm or injury to your gums.
Rinse with saltwater.
Avoid mouthwashes, alcohol, and tobacco, all of which can irritate your gums.
Use a warm compress to reduce gum pain. You can also use a cold compress to lessen the swelling.
Stay hydrated by drinking lots of water. This will increase your saliva and help in washing away bacteria in the mouth.
If you're concerned about your swollen gums, and you're unsure of what you should do, it is always best if you make an appointment with your dentist. Don't let irritated gums go untreated. Seek treatment as soon as possible to prevent further damage.
About the Author
Dr. Matthew Nawrocki understands the problems that can arise when patients suffer from gum disease, which is why he is dedicated to helping them receive the treatment they need before more serious conditions occur.
Dr. Nawrocki earned his Bachelor of Science degree in chemistry from the University of Florida. From there, he went on to attend the University of Florida College of Dentistry, earning a Doctor of Dental Medicine degree. If you're ready to put your oral health in the hands of a qualified and highly trained professional like Dr. Nawrocki, contact us at (904) 683-4781.