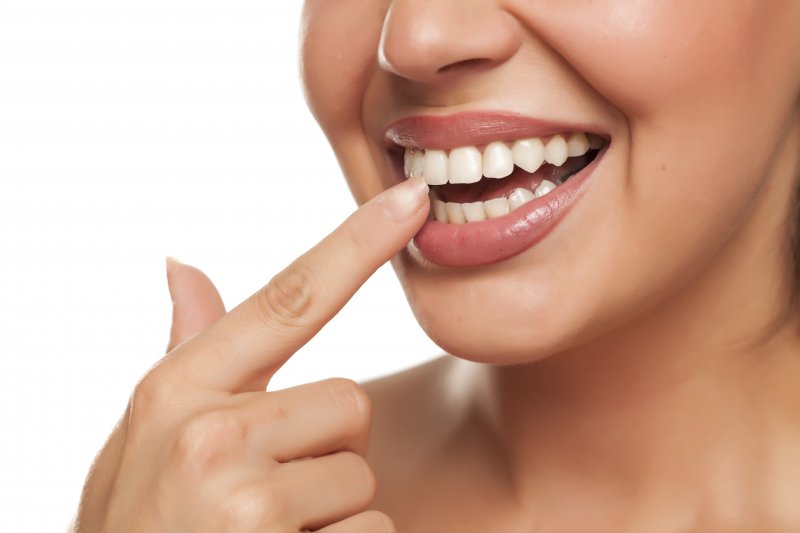 It's your worst nightmare: you recently had porcelain veneers placed over your teeth, and you've been wearing a new and improved smile for a few months. You couldn't be happier until one day, you trip over your feet and fall on the sidewalk, damaging your tooth. When instances like this occur, you're probably wondering what you should do. Find out how your dentist can help with faced with a damaged porcelain veneer.
What Can Happen if I Break or Chip One of My Veneers?
It would be great if we could always avoid accidents, but it's not possible. Sometimes, as hard as we try, dental injuries do occur, and when they do, it's important to stay calm. Panicking will not help you in any way, so when faced with a broken, chipped, or cracked veneer, make sure to keep these tips in mind:
Call your dentist office as soon as possible. You'll need to inform them of what happened and work to schedule an appointment. Most dental offices will work to get you in quickly.
If your porcelain veneer is chipped or broken, if possible, retrieve the broken piece. Depending on the severity, your dentist might be able to re-bond it.
At your appointment, expect your dentist to examine the veneer and your tooth before determining how best to fix the issue.
How Can My Dentist Fix It?
There are a few options a dentist might suggest when determining the best way to repair a broken veneer. These include:
Re-Bonding: If the veneer comes off and remains fully intact, this will be an easy fix. Your dentist can simply re-bond it to your natural tooth, restoring your beautifully transformed smile.
Repairing: Slight damages can be fixed by repairing the veneer. Depending on how minor the damage is, it may be possible to use dental bonding to repair the tooth. Although it's not going to last long-term, it will certainly help. If the damage is less significant than a chip, your dentist can buff out the damaged area, but be aware that because of the stain-resistant coating, it will be much more difficult to replicate.
Replace: When faced with a broken veneer, the best solution is to replace it. This will require removing the old veneer and putting on a new one.
Although it might seem like the end of the world, there are viable solutions to fixing a damaged veneer. Your dentist will closely examine the problem and offer you the most effective method of treatment, so, when accidents happen, trust your dentist to be able to restore your teeth to their natural beauty.
About the Author
Dr. Matthew Nawrocki earned his Bachelor of Science degree in chemistry from the University of Florida. From there, he went on to attend the University of Florida College of Dentistry, earning a Doctor of Dental Medicine degree. As a dental professional with Jacksonville Dental Specialists, Dr. Nawrocki will work to restore your smile to its original beauty. Accidents happen, and when they do, whether it is to your natural teeth, dental crowns, or porcelain veneers, we're here to help. To learn more, contact us at (904) 683-4781.