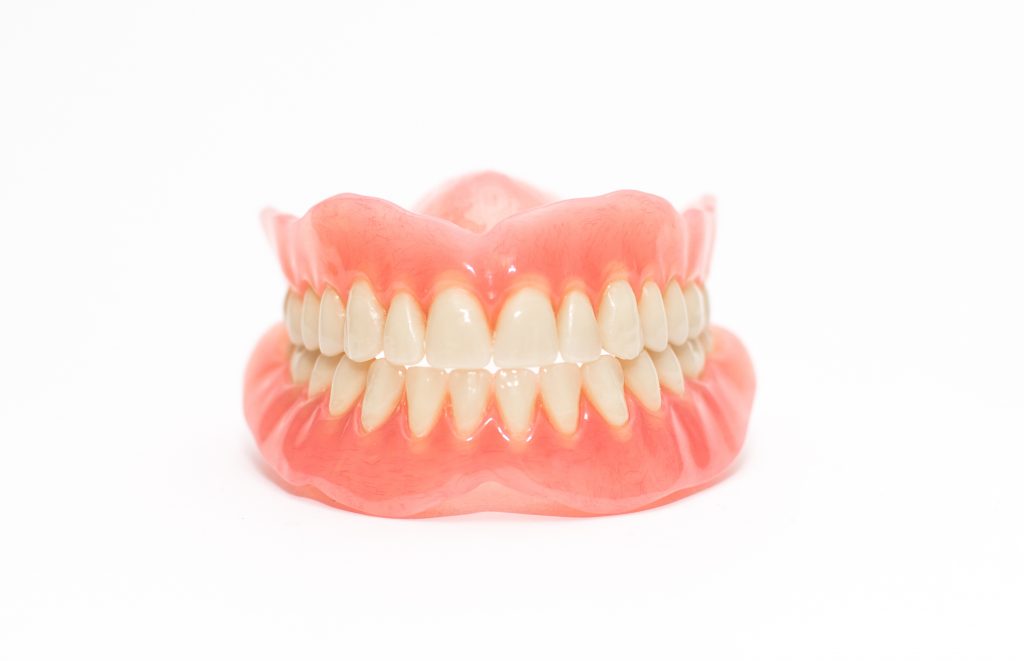 Nearly 40 million Americans have lost all of their teeth and successfully restored their smiles with full dentures. Dentures do more than just enable you to eat and speak comfortably: They also restore your self-confidence so you can live your life to the fullest! But a common question is whether sleeping with dentures is okay or not. Keep reading below to find out and learn how to care for your oral health and dentures themselves to help them last as long as possible!
Should You Wear Your Dentures At Night?
Ideally, you should take out your dentures each night to clean them and store them in liquid denture cleanser or water while sleeping. This is beneficial for two reasons. First, it can prolong the life of your dentures by keeping them free from bacteria.

Second, it's healthier for the soft tissues in your mouth because it exposes them to oxygen and allows them to "breathe." It also keeps your gums in great shape by letting them rest each night.
Ways To Maintain Your Oral Hygiene and Dentures After Tooth Loss
Investing some time in oral hygiene each morning and night will make everything more comfortable and help you have a better overall experience with your dentures.
First, gently brush your tongue, gums, and the roof of your mouth to remove plaque and bacteria and keep your tissues healthy. If you suffer from dry mouth, be sure to stay well hydrated by drinking plenty of water each day. You can also use a specially formulated product from the store that's designed to prevent dry mouth.
Here are some tips for caring for your dentures:
In addition to soaking your dentures, make sure to brush them each day as well. The mechanical action of your toothbrush bristles will keep them much cleaner than soaking alone.
Only handle your dentures over a soft hand towel or basin of water as they can easily break if they're dropped.
Be sure to keep your dentures moist at all times. They can crack or break if they dry out.
See a dentist regularly so than any adjustments can be made as necessary. This is also important so that any small chips, cracks, or bends can be found and treated before they become more serious.
Dentures are a great way to improve your oral health after tooth loss. By taking them out at night and caring for them properly, you can enjoy the benefits they offer for many years.
About the Author
Dr. Matthew Nawrocki is a family dentist and prosthodontist and a graduate of the University of Florida College of Dentistry. With years of experience and attention to detail, he creates high-quality dentures that look and feel great, and always provides tips for maintaining them over the long-term. If you have any questions about your dentures, he can be reached via his website.