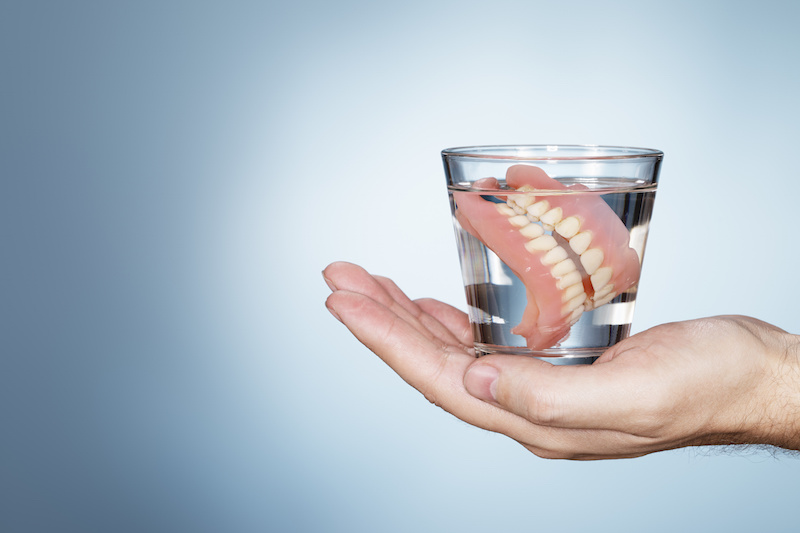 If you have recently gotten dentures to replace several missing teeth, you may be dealing with some discomfort right now. Dentures come with an adjustment period that may make you wonder if yours are the right size. For most people, the answer is yes — and they should feel normal after a few weeks. Other times, though, the dentures may be too big and your dentist or prosthodontist will have to help with an adjustment. Keep reading to learn how you can tell if you are experiencing a problem with denture size in Jacksonville.
How to Adjust to Dentures
Even if your dentures are the right size, you may experience some trouble in the first few weeks after getting them. During this time, you will want to focus on eating soft, easy-to-chew foods like fish, potatoes, and vegetable purees. You may notice excess saliva production during this time, which is normal. That is your mouth's way of adjusting to the new prosthetic. Reading aloud to yourself can help you adjust to speaking with a denture.
It can be tempting to remove your denture during this adjustment phase, but the more you wear it, the quicker the adjustment will be.
Are My Dentures Too Big?
If your denture is too big, though, it won't matter how hard you try to adjust to it — you'll need to see your dentist again for a solution.
After you lose teeth and get dentures, your jaw will go through some changes. Most notably, it will shrink a bit when you start wearing the new prosthetic. That can mean a denture that fit great when you got it may develop problems after a few months. You will know that this is the issue if you are experiencing the following bothersome symptoms of a denture that is too big.
Your mouth and gums feel swollen, red, and painful for more than a few months after getting the dentures.
You frequently gag or feel like gagging because your dentures are moving around in your mouth.
You are unable to eat and bite properly due to the denture slipping around.
What to Do If You Are Having a Problem with Denture Fit
If you are having trouble with the fit of your denture, get in touch with your dentist right away. In the meantime, though, here are some tricks you can try for improving the fit until you find a lasting solution:
Use your tongue to keep the dentures in place while you speak and eat
Use a denture adhesive to provide additional security
Stick to softer foods
Remember that a solution is in sight when you visit your trusted dentist
Dentures in Jacksonville may require a bit of an adjustment phase — but after a while, you'll find the perfect fit and be smiling with full confidence once again.
Meet the Practice
The Jacksonville Dental Specialists offer expert care for patients with a variety of dental needs, from smile rehabilitation and dental implants to dentures that support an active and happy life. If you are struggling with loose or ill-fitting dentures, don't wait to get in touch with your dentist in Jacksonville. Call them at (904) 683-4781.