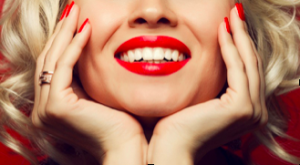 Your teeth only make up half of your smile, though they probably get most of your attention. But just like every great masterpiece, your pearly whites need a wonderful frame to set them off — and that's where your gums come in! If you have too much or not enough gum tissue covering up your teeth, your smile just won't look right. Fortunately, in the case of the former, there is crown lengthening in Jacksonville. Keep reading to learn more — it might be just the treatment you have been hoping for.
What Is Crown Lengthening?
The crown of your tooth is the visible part that allows you to chew and speak with ease. A procedure that "lengthens" this area may be used to target the aesthetics of the smile as well as its function. When used to treat a gummy smile, the goal of crown lengthening is to remove the excess tissue which is covering up the white tooth enamel to make the tooth appear longer in the smile line.
What Is the Procedure for Crown Lengthening?
Crown lengthening is a simple procedure and often is completed in less than an hour. However, the total time it takes will vary based on how many teeth need to be treated. In most cases, removing tissue from only one tooth would cause an uneven gum line — so the neighboring teeth will usually be treated, as well.
You will receive anesthesia to keep you comfortable throughout the procedure. Sedation is available as well for additional relaxation. Once you are totally at ease, your periodontist will cut away at the excess gum tissue and remove what is not necessary. Then, the treatment area is rinsed with an antiseptic solution and sutured closed. Healing takes place over the course of the next few days.
Some patients will require a new dental crown to be placed over the tooth after the gum tissue is removed. This addition to the procedure strengthens the tooth and can add additional structure that otherwise would not be possible to achieve by simply removing excess gum tissue.
What Is the Recovery Like?
You will experience some discomfort and minor bleeding after your crown lengthening procedure is complete. Take all medications exactly as prescribed, remembering to drink plenty of water with pain relievers. Stick to a soft foods diet until discomfort allows you to resume your normal eating habits. Maintain your usual oral hygiene habits but take extra care when brushing around the area, being careful not to disturb the sutures at the treatment site. Do not hesitate to contact your dentist in Jacksonville if bleeding, swelling, or discomfort worsen or do not improve after a few days.
To conclude, your gums are a crucial aspect of your healthy and beautiful smile — so make sure they look the part, too! Crown lengthening can help in the case of a gummy smile.
Meet the Practice
Dr. Nawrocki and Dr. Aguila are the Jacksonville Dental Specialists offering superior periodontal and prosthodontic services, including crown lengthening. To learn more about this treatment for gummy smiles or to book a visit, do not hesitate to contact your cosmetic dentist in Jacksonville by phone at (904) 683-4781.