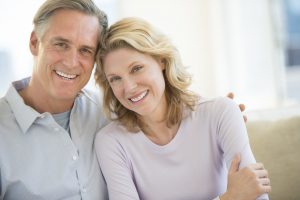 Scientists and researchers are continually studying methods of how we can make surgery less invasive and more efficient — and when it comes to speeding up healing times to get you back on your feet ASAP, plasma-rich growth factors (PRGF) are something like a magic ingredient. The use of this material can help your body heal at a much more rapid pace with the same nutrients that it would normally utilize during recovery. It may sound complicated, but it's really not — keep reading to learn more on the science behind PRGF, and why it matters for you, from your dentist in Jacksonville.
What's Up with PRGF?
When your body heals hard and soft tissue — whether after injury/trauma or surgery — it rushes a number of platelets to the area, which then produce helpful growth factors. Like the name suggests, these heroic growth factors speed up the regeneration of the tissue that has been lost, helping the area to heal on its own. By adding PRGF to an area where soft tissue has been lost, your dentist or oral surgeon can encourage the rapid healing of an area just by doubling up the "good guys."
What Can PRGF Be Used for?
Fortunately, there are several instances in which PRGF can be used. Two of these most useful applications of PRGF include:
To speed healing after a bone grafting procedure, which may be required before

dental implant placement

. After a bone graft or sinus lift, a recovery period is usually required for the bone to regenerate and strengthen. PRGF can speed up this process to help patients receive dental implants even more quickly.

Regenerating bone that has been lost due to extraction, cyst-removal, injury, or inflammation.
However, not all bone grafting or tissue procedures need PRGF. The best way to find out for sure whether or not you could benefit from this treatment is to discuss with your implant dentist.
What Are the Benefits of PRGF?
There are a number of benefits associated with the use of PRGF.
Faster healing means you spend less time resting and recovering after an oral procedure, and more time enjoying your freshly renewed smile.

Recovery is often more comfortable when it has been helped along by PRGF.

The growth factors come from your own blood, so this technique is very safe.

When performed in-house, there is no significant added expense of PRGF that may be incurred by going to an outside office.
Science is learning more and more about the oral cavity all the time — and with PRGF, we can now dramatically improve your experience following certain tissue procedures!
Meet the Practice
The Jacksonville Dental Specialists offer high-quality dental implant services from their state-of-the-art dental practice. Here, platelet-rich growth factors can be utilized to help decrease the time it takes to restore your smile. To learn more about implant dentistry or the special techniques offered by this expert team, you are invited to contact their office at 904-683-4781.